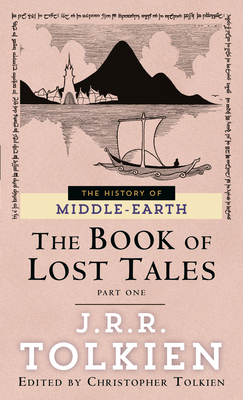 The Book of Lost Tales Part 1 (Mass Market Paperbound)
Del Rey Books, 9780345375216, 368pp.
Publication Date: April 22, 1992
Description
THE BOOK OF LOST TALES, I, stands at the beginning of the entire conception of Middle-earth and Valinor. Here is the whole, glorious history of Middle-earth that J.R.R. Tolkien brought to mythic and dramatic life with his classic fantasy novels of the Ring Cycle.
About the Author
John Ronald Reuel Tolkien was born on January 3, 1892, in Bloemfontein, South Africa. After serving in World War I, he embarked upon a distinguished academic career and was recognized as one of the finest philologists in the world. He was a professor of Anglo-Saxon at Oxford, a fellow of Pembroke College, and a fellow of Merton College until his retirement in 1959. He is, however, beloved throughout the world as the creator of Middle-earth and author of such classic works as The Hobbit and The Lord of the Rings. He died on September 2, 1973, at the age of eighty-one.
Advertisement