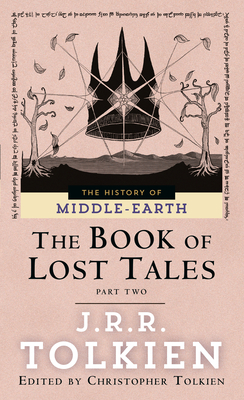 The Book of Lost Tales: Part II (Mass Market Paperbound)
Part II
Del Rey Books, 9780345375223, 400pp.
Publication Date: April 22, 1992
Description
This second part of THE BOOK OF LOST TALES includes the tale of Beneren and Luthien, Turin and the Dragon, Necklace of the Dwarves, and the Fall of Gondolin. Each tale is followed by a commentary in the form of a short essay, together with the texts of associated poems, as well as information on names and vocabulary in the earliest Elvish languages.
About the Author
John Ronald Reuel Tolkien was born on January 3, 1892, in Bloemfontein, South Africa. After serving in World War I, he embarked upon a distinguished academic career and was recognized as one of the finest philologists in the world. He was a professor of Anglo-Saxon at Oxford, a fellow of Pembroke College, and a fellow of Merton College until his retirement in 1959. He is, however, beloved throughout the world as the creator of Middle-earth and author of such classic works as The Hobbit and The Lord of the Rings. He died on September 2, 1973, at the age of eighty-one.
Advertisement