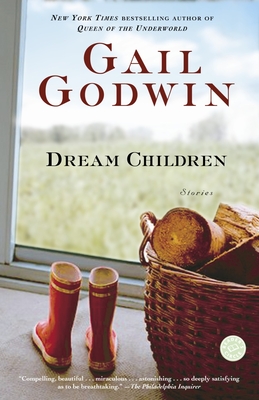 Dream Children
Stories
Paperback

* Individual store prices may vary.
Description
"Compelling, beautiful. . .Miraculous. . . Astonishing. . . So deeply satisfying, as to be breathtaking."
--The Philadelphia Inquirer
In fifteen extraordinary and lyrical short stories, esteemed novelist Gail Godwin has created worlds in which we discover ourselves as lovers, mothers, wives, and friends.
Carefully, delicately, Ms. Godwin peels back the layers of defense and reveals women who search for meaning and connection in a world of abstraction and isolation. In "Dream Children," a reckless young wife finds herself unable to separate from the child she has lost; in "My Love, His Summer Vacation," the mistress of a married man so closely follows his every action that she has no life of her own; and in "Indulgences," a woman makes a list of her lovers, only to wonder if she can love.
A keen observer of both heart and mind, Ms. Godwin has conjured up a stunning collection of stories that strike at the center of our lives.
"In Dream Children, Gail Godwin shows her capabilities as a clear-seeing uncoverer of thought. . . . What she knows about the workings of the human mind as it deals with grand tragedies, tiny sorrows, she knows with conviction."
--The Christian Science Monitor
"The work of a writer who is moving confidently to the forefront of contemporary American fiction."
--The Miami Herald
"The stories are all. . . detailed with expertise and frosted with elegance."
--Kirkus Reviews
Ballantine Books, 9780345389923, 288pp.
Publication Date: July 30, 1996
About the Author
Gail Godwin is a three-time National Book Award finalist and the bestselling author of twelve critically acclaimed novels, including A Mother and Two Daughters, Violet Clay, Father Melancholy's Daughter, Evensong, The Good Husband, Queen of the Underworld, and Unfinished Desires. She is also the author of The Making of a Writer: Journals, 1961–1963 and The Making of a Writer, Volume 2: Journals, 1963–1969, edited by Rob Neufeld. She has received a Guggenheim Fellowship, National Endowment for the Arts grants for both fiction and libretto writing, and the Award in Literature from the American Academy of Arts and Letters. She has written libretti for ten musical works with the composer Robert Starer. Gail Godwin lives in Woodstock, New York.
or
Not Currently Available for Direct Purchase