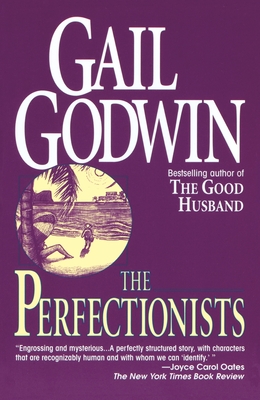 The Perfectionists
A Novel
Paperback

* Individual store prices may vary.
Description
"Real artistry . . . A finely crafted and absorbing novel."—Los Angeles Times

Dane is an American magazine journalist, and John, a British psychotherapist. He says he knows everything about her, how she thinks, what she wants from life. Under the force of his certainty, Dane marries John and takes up the care of his silent three-year-old son, Robin.

They go on vacation to Majorca to try to become a family, but ten months into their marriage Dane finds herself growing more and more distant from John, impatient with his endless analysis of their relationship, and repulsed by his clumsy attempts at understanding. As ever, Robin's silence hangs constantly between them, a symbol of pure anger and hate. As the two weeks stretch on forever, Dane grows closer to a decision she can't quite make, and Robin sits silently in the middle, a reminder to her of all she cannot control....

Praise for The Perfectionists

"This is so skillfully in the classical tradition, and at the same time so accurate on the old Adam and Eve battle. I thought the British psychiatrist an only too convincing male monster."—John Fowles

"Tense, tight . . . complete with highly dramatic scenes, in an unembarrassed, uncluttered manner."—The St. Louis Post-Dispatch

"Original in its situation, astute in its insight, and quite impeccably styled."—Kirkus Reviews
Ballantine Books, 9780345392695, 220pp.
Publication Date: January 30, 1996
About the Author
Gail Godwin is a three-time National Book Award finalist and the bestselling author of twelve critically acclaimed novels, including A Mother and Two Daughters, Violet Clay, Father Melancholy's Daughter, Evensong, The Good Husband, Queen of the Underworld, and Unfinished Desires. She is also the author of The Making of a Writer: Journals, 1961–1963 and The Making of a Writer, Volume 2: Journals, 1963–1969, edited by Rob Neufeld. She has received a Guggenheim Fellowship, National Endowment for the Arts grants for both fiction and libretto writing, and the Award in Literature from the American Academy of Arts and Letters. She has written libretti for ten musical works with the composer Robert Starer. Gail Godwin lives in Woodstock, New York.