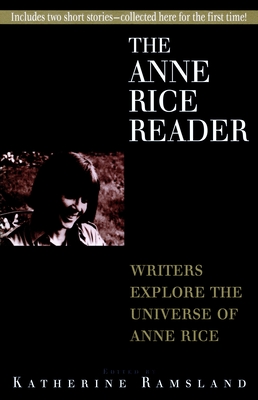 Anne Rice Reader (Paperback)
Ballantine Books, 9780345402677, 368pp.
Publication Date: February 11, 1997
Description
A collection of the most fascinating essays, articles, and interpretations of bestselling author Anne Rice's complete works, by a variety of journalists and scholars. It includes a history of vampire literature, a professional dominatrix's examination of Rice's erotica, and a behind-the-scenes look at the making of the film version of Interview with the Vampire. From the adventures of the Vampire Lestat to those of the Mayfair Witches, from the evocative historical epic Cry to Heaven to the uninhibited erotica of Exit to Eden and the Sleeping Beauty trilogy, The Anne Rice Reader presents a captivating range of perspectives on the imagination of a writer who has enthralled her generation.
About the Author
Katherine Ramsland is the author of the acclaimed Anne Rice biography Prism of the Night, as well as The Vampire Companion, The Witches' Companion, and The Anne Rice Trivia Book. She lives in Princeton, New Jersey.
Advertisement