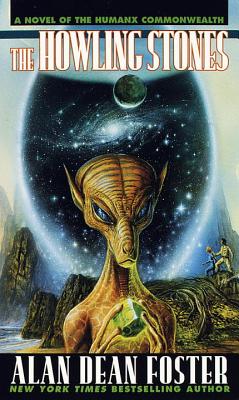 Howling Stones (Mass Market Paperbound)
Del Rey Books, 9780345406453, 336pp.
Publication Date: November 26, 1997
* Individual store prices may vary.
or
Not Currently Available for Direct Purchase
Description
Enter another realm in the amazing world of the Humanx Commonwealth--the interstellar empire governed jointly by humans and aliens The newly discovered planet of Senisran was a veritable paradise--a sprawling world of vast oceans dotted with thousands of lush islands and copious deposits of rare-earths and minerals. First-contact specialist Pulickel Tomochelor's mission to Senisran was straightforward: Secure mining rights for the Humanx Commonwealth before the vicious AAnn Empire beat them to the chase. With Senisran's Parramat clan resisting entreaty, negotiations could be difficult, but Pulickel was more comfortable with aliens than with his own species, and looked forward to a triumphant return to Earth. He hadn't counted on the incredible secret of Parramat, though: the strange, powerful green stones that the tribe used to manipulate the forces of nature. Within those stones lay an awesome technology the origin of which was lost in time--a technology that had to be kept from the AAnn at any cost . . .
About the Author
Alan Dean Foster was born in New York City in 1946 and raised in Los Angeles, California. After receiving a bachelor's degree in political science and a master of fine arts degree in motion pictures from UCLA in 1968-69, he worked for two years as a public relations copywriter in Studio City, California. He sold his first short story to August Derleth at Arkham Collector magazine in 1968, and additional sales of short fiction to other magazines followed. His first try at a novel, The Tar-Aiym Krang, was published by Ballantine Books in 1972. Since then, Foster has published many short stories, novels, and film novelizations, including the New York Times bestselling Splinter of the Mind's Eye and Flinx in Flux. Foster has toured extensively around the world. Besides traveling, he enjoys classical and rock music, old films, basketball, body surfing, and weightlifting. He has taught screenwriting, literature, and film history at UCLA and Los Angeles City College. He and his wife live in Arizona.
Advertisement