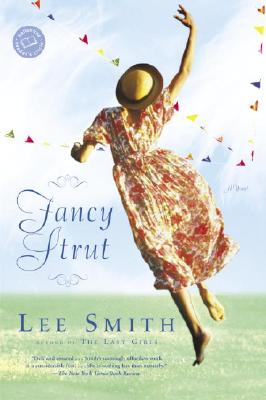 Fancy Strut (Paperback)
Ballantine Books, 9780345410399, 368pp.
Publication Date: September 29, 1996
Description
Speed, Alabama, is frantically preparing for the event of a lifetime: Sesquicentennial Week. And all her proud citizens are kicking up their heels in a lively, pompous fancy strut....
About the Author
Lee Smith is a senior editor at The Weekly Standard. He has written for Slate, the New York Times, the Boston Globe, the New Republic, as well as for a variety of major Arab media outlets. He is also a senior fellow of the Hudson Institute and the author of The Strong Horse: Power, Politics, and the Clash of Arab Civilizations. A native of New York, he currently resides in Washington, DC.
Praise For Fancy Strut…
"Deft and assured . . . Smith's seemingly effortless work is a considerable feat. . . . She is nothing less than masterly."
—The New York Times Book Review

"[LEE SMITH] RE-CREATES A VANISHED WAY OF LIFE WITH STUNNING AUTHENTICITY."
—The Philadelphia Inquirer

"SMITH OFFERS RIPE ENTERTAINMENT."
—People

"[She] brings the storytelling gift off the porch swing and onto the printed page with an often breathtaking vitality. . . . A writer of rare talent."
—Publishers Weekly

"A SPELLBINDING STORYTELLER."
—Newsday

"[Smith] has the gift of a McCullers or a Faulkner of catching the sorrow, irony, and humor indigenous to the Southern temperament."
—Booklist

Advertisement