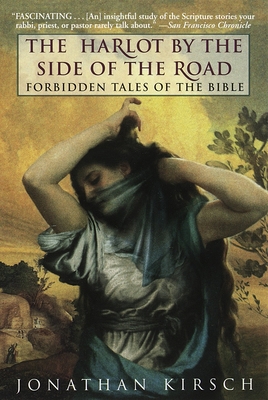 Harlot by the Side of the Road (Paperback)
Ballantine Books, 9780345418821, 416pp.
Publication Date: March 3, 1998
Description
"The stories you are about to read are some of the most violent and sexually explicit in all of Western literature. They are tales of human passion in all of its infinite variety: adultery, seduction, incest, rape, mutilation, assassination, torture, sacrifice, and murder. . . ." Sex. Violence. Scandal. These are words we rarely associate with the sacred text of the Bible. Yet in this brilliant book, Jonathan Kirsch recounts shocking tales that have been suppressed by religious authorities throughout history. Kirsch places each story within the political and social context of its time, delves into the latest biblical scholarship to explain why each one was originally censored, and shows how these ancient narratives hold valuable lessons for all of us.
About the Author
Jonathan Kirsch, a book columnist for the Los Angeles Times and the author of two novels, writes and lectures widely on Biblical, literary, and legal topics. A member of the National Book Critics Circle, and a former correspondent for Newsweek, he lives and practices intellectual property law in Los Angeles. From the Hardcover edition.
Advertisement