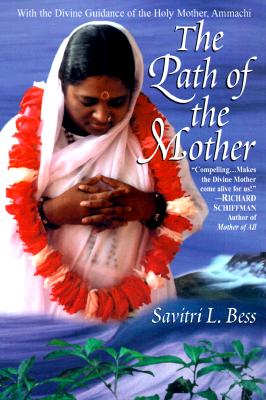 The Path of the Mother (Paperback)
Ballantine Books, 9780345423474, 440pp.
Publication Date: June 6, 2000
* Individual store prices may vary.
or
Not Currently Available for Direct Purchase
Description
"What are the greatest qualities of a Mother?
Love, forgiveness, and patience."

Much has been written about the feminine faces of God. Now The Path of the Mother introduces us to a divinity more whole than any we have yet encountered--her arms open to men and women of any persuasion or practice. She is at once masculine and feminine, creator and transformer, joy and anguish, the all-loving Mother and the true, realized human Self. Drawing on her most vibrant expression, this inspiring book traces her myriad faces--compassionate, fierce, enchanting, challenging, passionate--in male and female deities of many religions.

"As far as Mother is concerned, everyone is her child. . . . Children, did not Mother come when you called? Thus did she not obey you?"

The Path of the Mother is a six-stage journey to union with the Great Mother, framed by Savitri Bess's own years of devotion to one of her most famous incarnations--the Hindu mystic Ammachi. Interweaving Hindu myths with her own quest and those of others, Bess reveals this journey as an exodus from aloneness to the wondrous integration of love, worship, and service into life's daily tasks.

Practical exercises, meditations, yoga, and prayers will help both novice and veteran seekers to rediscover their innocence, balance their inner masculine and feminine energies, resolve their buried wounds, desires, and talents, and open their hearts to the nurturing guidance of the Mother-God within us all.

"Love is Amma's nature. She cannot be otherwise. . . . Amma cannot return our anger, hatred, or abuse. Amma can only bestow boundless compassion and love."
Praise For The Path of the Mother…
"Compelling . . . Makes the Divine Mother come alive for us!"
--RICHARD SCHIFFMAN
   Author of The Mother of All
Advertisement