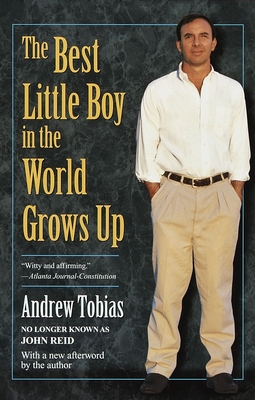 The Best Little Boy in the World Grows Up (Paperback)
Ballantine Books, 9780345423795, 288pp.
Publication Date: December 7, 1999
Description
John Reid's The Best Little Boy in the World was hailed as a classic memoir of growing up gay in a straight world. But -John Reid- didn't write it. Years would pass before the writer could reveal his true identity as Andrew Tobias, America's bestselling financial guru, author of The Only Investment Guide You'll Ever Need. Now, twenty-five years later, Tobias, proud to use his real name, brings his remarkable life story up to date.
Writing with his customary charm and frank humor, Tobias tells of love affairs and heartbreak, hot New York parties and tough political battles, the excitement of genuine social change and the tragedy of seeing dear friends die young. Here too are the unforgettable scenes of Tobias revealing his sexual orientation not only to his parents but to the president of the United States.
The author is an irresistible companion as he shares with us his proud stories, embarrassing confessions, and hilarious musings on -the homosexual lifestyle.- Witty, heartfelt, and wonderfully affirming in every sense, this is Andrew Tobias's finest book to date.
About the Author
Andrew Tobias was born in New York and attended Harvard College and Harvard Business School. He is the author of The Only Investment Guide You'll Ever Need, which has sold over one million copies, as well as eight other books, the most recent of which is My Vast Fortune. His work has appeared in Time, Worth, and Parade, and his name is well known to the computer buffs who for a decade used Andrew Tobias's Managing Your Money to take control of their finances. He has received both the Gerald Loeb Award for Distinguished Business and Financial Journalism and the Consumer Federation of America Media Service Award. He lives in Miami, New York, and cyberspace--atobias@aol.com. From the Hardcover edition.
Praise For The Best Little Boy in the World Grows Up…
"Witty and affirming."
--Atlanta Journal-Constitution

"Hilarious . . . His strong sense of fun keeps the pages turning, and beyond the high spirits, a more touching revelation begins to emerge. . . . Tobias has bottled the secret of happiness and learned how to pass it on."
--San Francisco Chronicle

"If Andy Tobias were a company, he'd be Fortune 500. . . . He's blue-chip, top-drawer, a hot ticket. Read this book."
--RITA MAE BROWN
Advertisement