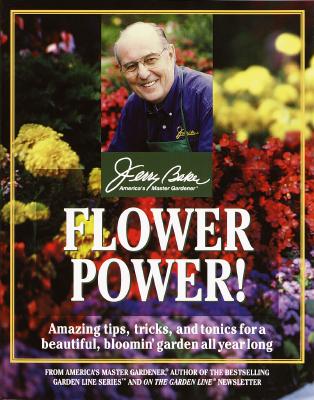 Flower Power! (Paperback)
Ballantine Books, 9780345434159, 368pp.
Publication Date: February 2, 1999
Description
Jerry shares is secrets on soil preparation, selection, fertilizing, pruning, composting, and weed and pest control. In addition, you get Jerry's list of favorite tried-and-true plants. You'll also learn about your favorite plant's soil, sun, and watering needs, along with its height, blossom color, and flowering time, all of which will make your garden planting a snap.
About the Author
Jerry Baker was a top authority on plant care. His plant and gardening books include the bestsellers Plants Are Like People and The Impatient Gardener. He also had a nationally syndicated and widely successful radio show, On the Garden Line. He died in 2017.
Advertisement