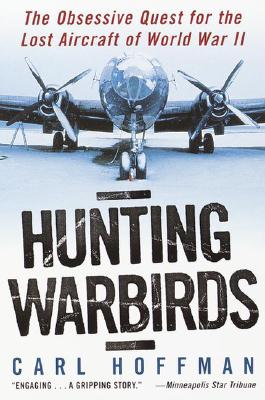 Hunting Warbirds (Paperback)
The Obsessive Quest for the Lost Aircraft of World War II
Ballantine Books, 9780345436184, 256pp.
Publication Date: March 26, 2002
* Individual store prices may vary.
Description
"Winged treasure" they call them–the lost remains of the great American fighter planes and bombers that won World War II. These warbirds are now worth literally anything–fortunes, families, even lives–to the people who search for them. . . .

The crash of the Kee Bird B-29 Superfortress made banner headlines in 1947 when a team of Air Force pilots pulled off the near-miraculous feat of locating the wreck in Greenland and snatching its stranded crew from the teeth of the arctic winter. For nearly half a century, the almost perfectly intact warbird lay abandoned on a lake of ice–but not forgotten. Fifty years later, with collectors paying upward of a million dollars for salvageable World War II planes, two intense fanatics, legendary test pilot Darryl Greenamyer and starry-eyed salvage wizard Gary Larkins, hatched the extraordinary idea of launching an expedition to Greenland to restore the Kee Bird, bring it back to life, and fly it out.

In this riveting adventure of man, machine, and history, Hoffman literally crisscrosses the country to track down the key players in the high-stakes warbird game. He meets a retired Midwestern carpenter who crammed every inch of his yard with now-precious warbirds during the lean years when they were considered junk; attends an air show where crowds go wild at the sight of four of the fourteen air-worthy B-17s flying in formation; speaks to pilots and mechanics, millionaire businessmen and penniless kids–all of them ready to drop everything in pursuit of these fabled planes.

In this superbly crafted narrative, Hoffman turns the warbird craze into the stuff of high drama and awesome adventure. Hunting Warbirds takes us to the heart of one of the most fascinating obsessions of our time.
Praise For Hunting Warbirds: The Obsessive Quest for the Lost Aircraft of World War II…
"ENGAGING . . . A GRIPPING STORY."
–Minneapolis Star Tribune

"An incredible tale of triumph and tragedy . . . Filled with great anecdotes and a cast of real-life characters that rivals those in any novel."
–Pacific Flyer
or
Not Currently Available for Direct Purchase