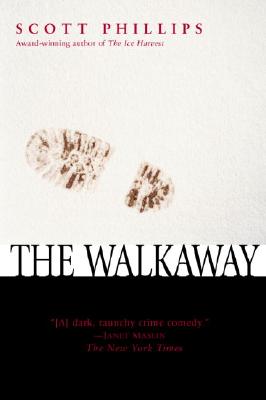 The Walkaway (Paperback)
Ballantine Books, 9780345440211, 304pp.
Publication Date: September 30, 2003
* Individual store prices may vary.
or
Not Currently Available for Direct Purchase
Description
The crime was unintentional and had no witnesses. The guilty could flee the scene, dispose of the body, keep the cash, and simply walk away. But actions have consequences. And even the most perfectly executed "walkaway" is followed by a shadow. . . .

On a snowy Christmas morning in 1979, Gunther Fahnstiel, travelling with his wife, accidentally backed his RV over a stranger, killing him instantly. In the poor soul's car was a satchel containing plane tickets, a .22 caliber pistol, a bottle of Johnnie Walker, and more money than Gunther had ever seen in his life. For the debt-ridden old couple, it would indeed be a merry Christmas. But nobody can buy a happy ending. Especially Gunther.

Ten years later, under the scorching summer sun, seventy-seven-year-old Gunther walks away from his nursing home and sets off to find the hidden money. But he is not alone: hot on his trail is a former captain of the Wichita police, who is piecing together clues for two unsolved murders; a two-timing, whore-loving local developer, who sees dollar signs if the coot is captured; Gunther's stepson, a former bouncer turned businessman whose curiosity is peaked by his mother's creative accounting; and that very same mother (AKA Gunther's wife), who risks her husband's safety to keep their secret.

As the journey unfolds and the mercury climbs, another story emerges of a U.S. soldier returning to Wichita in 1952 under an assumed name to seek vengeance on his estranged wife. The young patrolman out to protect her is none other than Gunther Fahnstiel, whose actions will reverberate in the lives of all involved nearly half a century later.

Cops on the take, jealous husbands with scores to settle, hookers scratching by, cranky curmudgeons, assorted misfits, and a ugly whore named Beulah–all play intricate roles in The Walkway. With the same flair for dark humor and crime noir that heralded his bestselling debut, Scott Phillips returns with another accomplished novel of deceit, treachery, and old-fashioned greed.

Advertisement