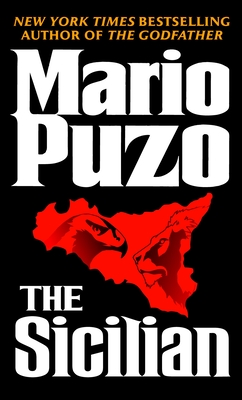 The Sicilian (Mass Market Paperbound)
Ballantine Books, 9780345441706, 416pp.
Publication Date: May 1, 2001
Description
After Mario Puzo wrote his internationally acclaimed The Godfather, he has often been imitated but never equaled. Puzo's classic novel, The Sicilian, stands as a cornerstone of his work--a lushly romantic, unforgettable tale of bloodshed, justice, and treachery. . . . The year is 1950. Michael Corleone is nearing the end of his exile in Sicily. The Godfather has commanded Michael to bring a young Sicilian bandit named Salvatore Guiliano back with him to America. But Guiliano is a man entwined in a bloody web of violence and vendettas. In Sicily, Guiliano is a modern day Robin Hood who has defied corruption--and defied the Cosa Nostra. Now, in the land of mist-shrouded mountains and ancient ruins, Michael Corleone's fate is entwined with the dangerous legend of Salvatore Guiliano: warrior, lover, and the ultimate Siciliano.
About the Author
Mario Puzo was born in New York and, following military service in World War II, attended New York's New School for Social Research and Columbia University. His bestselling novel The Godfather was preceded by two critically acclaimed novels, The Dark Arena and The Fortunate Pilgrim. In 1978, he published Fools Die, followed by The Sicilian, The Fourth K, and the second installment in his Mafia trilogy, The Last Don. Mario Puzo also wrote many screenplays, including those for Earthquake, Superman, and all three Godfather movies, for which he received two Academy Awards. He died in July 1999 at his home on Long Island, New York, at the age of seventy-eight, just after completing the manuscript of his novel, Omerta.
Praise For The Sicilian…
"Puzo is a master storyteller."
--USA Today
Advertisement