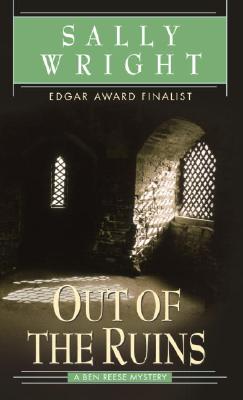 Out of the Ruins (Mass Market Paperback)
Fawcett, 9780345445537, 320pp.
Publication Date: June 29, 2004
* Individual store prices may vary.
Description
THE WILD AND BEAUTIFUL SEA ISLAND WAS A PLACE TO DIE FOR.
AND KILL FOR.

Of all the aristocratic dynasties that once reigned over Georgia's Cumberland Island, only the Hill family survives. Now they too are threatened. Charlotte, the family matriarch, has died suddenly and mysteriously, leaving her sister-in-law, Hannah, to protect the unspoiled paradise Charlotte had so passionately loved. But Hannah's own health is precarious, developers are closing in, and the younger generation—charming cousins Mary, Leah, and Johanna—don't seem to share the family devotion to the land. Even the island folk, some as venomous as Cumberland diamondbacks, are closely watching Hannah's struggle to breathe. Looks like all eyes are on the Hill house. And someone covets what they see.

Archivist and family friend Ben Reese knows, however, that appearances can be deceiving. And murder can seem so easy and so right when it gets you what you desperately crave.
Praise For Out of the Ruins…
"Archivist and amateur detective Ben Reese is a wonderful character, as far off the beaten path of fictional detectives as Brother Cadfael. It is delightful to get in on the ground floor with a mystery writer who, God willing, will be keeping us instructed, entertained, puzzled, and moved for many years to come."
—National Review

"Wright has given us intelligent, literate (and literary) adult . . . mysteries that follow in the tradition of G. K. Chesterton, C. S. Lewis, Dorothy Sayers, Flannery O'Conner, and Russell Kirk. . . . Wright succeeds well in avoiding the preachy and predictable, and—most of all—the trendy."
—Chronicles
or
Not Currently Available for Direct Purchase