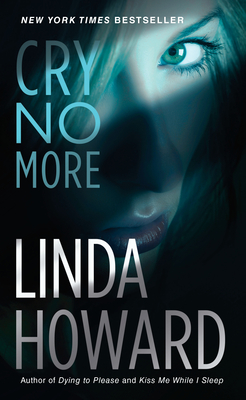 Cry No More (Mass Market Paperbound)
Ballantine Books, 9780345453426, 400pp.
Publication Date: April 27, 2004
Description
Fueled by an obsession to fill the void in other people's lives, Milla Edge finds lost children all the while trying to outrun the brutal emotions stemming from a tragedy in her past. Traveling to a small village in Mexico on a reliable tip, Milla begins to uncover the dire fate of countless children who have disappeared in the labyrinth of a sinister baby-smuggling ring. The key to nailing down the organization may rest with an elusive one-eyed man. As Milla's search for him intensifies, the mission becomes more treacherous. For the ring is part of something far larger and more dangerous, reaching the highest echelons of power. Racing into peril, Milla suddenly finds herself the hunted in the crosshairs of an invisible, lethal assassin who aims to silence her permanently.
About the Author
Linda Howard is the award-winning author of many New York Times bestsellers, including Crying No More, Dying to Please, Open Season, Mr. Perfect, All the Queen s Men, Now You See Her, Kill and Tell, and Son of the Morning. She lives in Alabama with her husband and two golden retrievers."
Praise For Cry No More…
"Spellbinding . . . Pulse-pounding . . . Readers will not just peruse the story of sizzling suspense, they will live it."
—Oakland Press

"Intense and darkly mesmerizing from beginning to end, this gut-wrenching roller coaster of a book is incredible! The bestselling Howard delivers first-class terror and suspense."
—Romantic Times

"Linda Howard is a superbly original storyteller."
—IRIS JOHANSEN

"A real nail-biter with great characters, including a sexy, self-sufficient heroine, a hero with all the finesse of a Sherman tank, and a villain who will make your skin crawl."
—The Oakland Press

"Stalking takes on a fresh and creepy edge in bestselling author Linda Howard's newest thriller. Taut, electrifying, and oozing with sexual tension, Dying to Please is the latest in Ms. Howard's unbroken string of unforgettable books."
—Romantic Times

"Dying to Please is vintage Linda Howard. The unique storytelling elevates her to a special orbit."
—Rendezvous

"Linda Howard meshes hot sex, emotional impact, and gripping tension."
—Publishers Weekly (starred review)
Advertisement