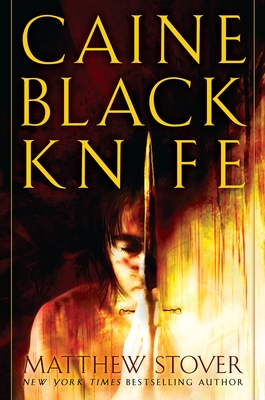 Caine Black Knife: The Third of the Acts of Caine: Act of Atonement: Book One (Paperback)
The Third of the Acts of Caine: Act of Atonement: Book One
Del Rey Books, 9780345455871, 343pp.
Publication Date: October 14, 2008
Description
In Heroes Die and Blade of Tyshalle, Matthew Stover created a new kind of fantasy novel, and a new kind of hero to go with it: Caine, a street thug turned superstar, battling in a future where reality shows take place in another dimension, on a world where magic exists and gods are up close and personal. In that beautiful, savage land, Caine is an assassin without peer, a living legend born from one of the highest-rated reality shows ever made. That season, Caine almost single-handedly defeated-and all but exterminated-the fiercest of all tribes: the Black Knives. But the shocking truth of what really took place during that blood-drenched adventure has never been revealed . . . until now. Thirty years later, Caine returns to the scene of his greatest triumph-some would say greatest crime-at the request of his adopted brother Orbek, the last of the true Black Knives. But where Caine goes, danger follows, and he soon finds himself back in familiar territory: fighting for his life against impossible odds, with the fate of two worlds hanging in the balance. Just the way Caine likes it.
About the Author
Matthew Stover is perhaps best known for his four Star Wars novels, Star Wars: The New Jedi Order: Traitor; Star Wars: Shatterpoint; Star Wars: Luke Skywalker and the Shadows of Mindor; and the novelization of the movie Star Wars Episode III Revenge of the Sith. He has also written several fantasy novels, including Iron Dawn and Jericho Moon, and four science fiction/fantasy stories featuring a hero named Caine.
Praise For Caine Black Knife: The Third of the Acts of Caine: Act of Atonement: Book One…
"Stover has conjured up a future out of the darkest dreams of Philip K. Dick. . . . The wildest sword and sorcery adventuring since Robert E. Howard's mighty Cimmerian laid down his sword."
–Christopher Rowley, author of the Bazil Broketail series, on Heroes Die

"Blends science, magic, and martial arts into an action-packed tale of adventure and heroism."
–Library Journal, on Blade of Tyshalle

"Marvelous . . . Day of the Jackal meets Lord of the Rings."
–Simon R. Green, author of The Unnatural Inquirer, on Heroes Die
Advertisement