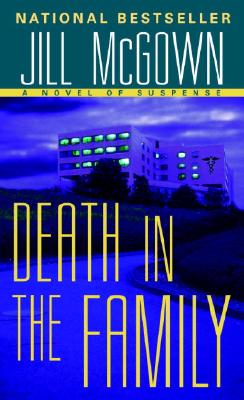 Death in the Family (Mass Market Paperbound)
Fawcett Books, 9780345458490, 336pp.
Publication Date: April 27, 2004
* Individual store prices may vary.
or
Not Currently Available for Direct Purchase
Description
When Dean Fletcher fell for a blonde nymphet named Kayleigh Scott, he managed to ruin his life. Kayleigh had told him she was eighteen. In truth, she was not quite thirteen and poor Dean was soon off to prison, a convicted sex offender, still smitten with his adolescent lover.
Now he's finally free again, only to be ensnared by two crimes that have Chief Detective Inspector Lloyd pulling out what's left of his hair. One is an infant kidnapping; the other is the murder of Kayleigh's mother on the very eve of the family's sudden move to Australia. Lloyd thinks he hears the ring of truth in Dean's declarations of innocence. But with his partner Judy out on maternity leave, he ll have to pick his way alone through this minefield of birth, death, murder, and domestic evil.
About the Author
A native of Argyll, Scotland, Jill McGown has lived in Corby, England, since she was ten. She wrote her first novel, "A Perfect Match," in 1983. Among those that have followed are "Gone to Her Death," "Murder at the Old Vicarage," "Murder . . . Now and Then," "The Murders of Mrs. Austin and Mrs. Beale," "The Other Woman," "A Shred of Evidence," "Verdict Unsafe," "Picture of Innocence," "Plots and Errors," and "Scene of Crime."

Jill McGown invites readers to visit her Web site at www.JillMcGown.com.
Praise For Death in the Family…
"AN INTRICATE, CONVINCING WEB OF FAMILY INTRIGUE THAT ENDURES TO THE FINAL PAGES."
—Mystery Scene

"McGown's expertly crafted, fast-moving plot contains enough red herrings to keep even the most astute readers on their toes. . . . This is a stellar must-read, bound to delight existing fans and send newcomers seeking the rest of the series."
—Publishers Weekly (starred review)

"Complex . . . Intense . . . Engrossing . . . McGown conjures up an abundant array of suspects, all with credible motives. Their lives intertwine in clever and often ironic ways, and the author's writing style smoothly shifts the point of view between these characters."
—The Mystery Review

"Both fans and mystery lovers just looking for a good read will savor McGown's rich, detailed character studies and dead-on dialogue."
—Booklist

"McGown weaves one of her most tangled webs until a climactic revelation bares the ugly truth in a single masterstroke."
—Kirkus Reviews


Advertisement