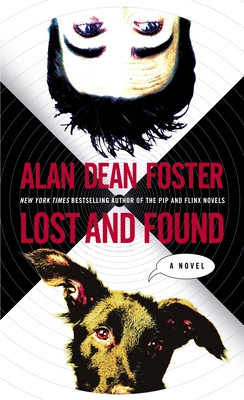 Lost and Found
A Novel (The Taken Trilogy #1)
Mass Market

* Individual store prices may vary.
Description
Ever since his classic debut, The Tar-Aiym Krang, the first of the wildly successful Pip and Flinx adventures, New York Times bestselling author Alan Dean Foster has captivated readers around the world. Now this writer of bold imagination and stunning originality has created an electrifying space epic set in a universe at once strangely familiar and starkly terrifying. Familiar because the universe is ours; terrifying because the human condition might soon be. . . .

Not so long ago Marcus Walker was just another young commodities trader in Chicago, working hard and playing harder. But that's all in the past, part of a life half forgotten—a reality that vanished when he was attacked while camping and tossed aboard a starship bound for deep space.

Desperately, Walker searches for explanations, only to realize he's trapped in a horrifying nightmare that is all too real. Instead of being a rich hotshot at the top of the food chain, Walker discovers he's just another amusing novelty, part of a cargo of "cute" aliens from primitive planets—destined to be sold as pets to highly advanced populations in "civilized" regions of the galaxy.

Even if he weren't constantly watched by his captors, Walker has few options. After all, there is no escape from a speeding starship. Another man might resign himself to the inevitable and hope to be sold to a kindly owner, but not Walker. This former college football star has plenty of American ingenuity and no intention of admitting defeat, now or ever. In fact, he's only just begun to fight.

The adventure will continue with two more novels

Del Rey, 9780345461278, 256pp.
Publication Date: May 31, 2005
About the Author
Alan Dean Foster has written in a variety of genres, including hard science fiction, fantasy, horror, detective, western, historical, and contemporary fiction. He is the author of the New York Times bestseller Star Wars: The Approaching Storm, as well as novelizations of several films including Star Wars, the first three Alien films, and Alien Nation. His novel Cyber Way won the Southwest Book Award for Fiction in 1990, the first science fiction work to ever do so. Foster and his wife, JoAnn Oxley, reside in Prescott, Arizona, in a house built of brick that was salvaged from a turn-of-the-century miners' brothel. He is presently at work on several new novels and media projects.
or
Not Currently Available for Direct Purchase