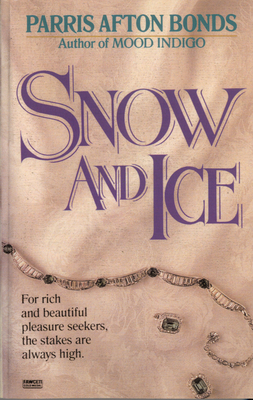 Snow and Ice (Paperback)
Fawcett Books, 9780345465771, 288pp.
Publication Date: March 31, 1999
Description
Danger lurks in the glamorous world of millionaires and playgirls.
From the exclusive slopes of St. Moritz to the plush casinos of Monte Carlo, Diana de Revillon lives the luxurious life of a golden girl out for thrills. But underneath that stunning facade, Diana has a more daring identity.
As a secret investigator for a giant corporation, Diana's latest assignment is to recover nine priceless stolen paintings. Her quest brings her into the glittering world of mysterious billionaire David Mendel, who falls for her party-girl cover. He invites her aboard his yacht for a sumptuous Mediterranean cruise where Diana meets Tom Estevez, a man with a job that parallels her own. Tom suspects that Mendel aims to trade the stolen art for an even more valuable cache a huge shipment of cocaine.
But amidst the diamond-studded glamour of Mendel's yacht, Diana can t deny the feelings of fatal attraction overwhelming her. For even as she knows she must expose David Mendel, she finds herself perilously drawn to him. . . .
Advertisement