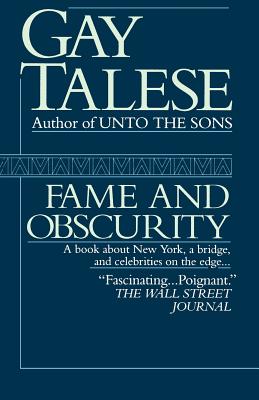 Fame and Obscurity (Paperback)
Ivy Books, 9780345467232, 352pp.
Publication Date: May 13, 2003
Description
"Fascinating . . . Poignant." The Wall Street Journal In this extraordinary work of insight and interviews, bestselling author Gay Talese shares with us the lives of those we don't know and those we might wish we did: Frank Sinatra, Joe DiMaggio, Manhattan mobsters, Bowery bums, and many others -- fascinating men and women who define our country's spirit and lead us to an understanding of ourselves as a nation. From the Paperback edition.
About the Author
Gay Talese was a reporter for The New York Times from 1956 to 1965. Since then he has written for The New York Times, Esquire, The New Yorker, Harper's Magazine, and other national publications. He is the author of 13 books. He lives with his wife, Nan, in New York City.
Advertisement