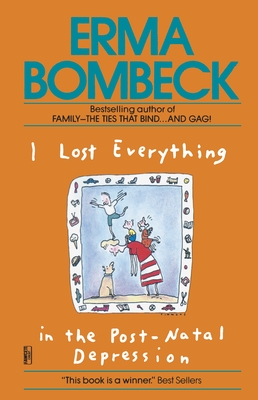 I Lost Everything in the (Paperback)
Fawcett Books, 9780345467591, 192pp.
Publication Date: July 7, 2003
Description
Erma Bombeck has learned a few things about children and family over the years--and in a way that is uniquely and wonderfully her own, she shares everything she knows with her readers. Whether it's cleaning up after the kids and him, or expendable mothers-in-law, Erma Bombeck gets to the heart of the matter and makes us laugh through our tears.
Advertisement