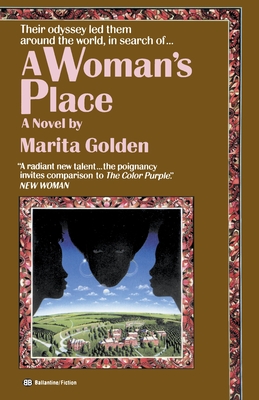 A Woman's Place (Paperback)
Ballantine Books, 9780345471680, 240pp.
Publication Date: March 1, 1995
Description
The compelling story of three black women who meet at a New England college in the late sixties and form a friendship that will guide them through the changes, the joys, and the tears of the coming years Faith, small-boned and delicate, the daughter of a strong-willed mother and a father she no longer remembers, longs for the one experience that will show her to herself. Serena, a passionate and outspoken radical, has an intense political commitment and pride in her African roots, which will lead her to find a life on a continent far away. And Crystal, a poet from girlhood, has a long love affair with words that will be put to the ultimate test when she must explain to her father her love for a man of another race. Praise for A Woman's Place "A radical new talent . . . The poignancy invites comparison to The Color Purple."--New Woman "A book that should be bought, read, and cherished, because it is a story of hope, a story of triumph and, above all, a testimony to resilience."--The Philadelphia Tribune
About the Author
Marita Golden is the author of more than a dozen works of fiction and nonfiction. Her books include After, Migrations of the Heart, Saving Our Sons, and Don't Play in the Sun. She is the founder of the Hurston/Wright Foundation, an organization that supports African American writers. She lives in Mitchellville, Maryland.
Advertisement