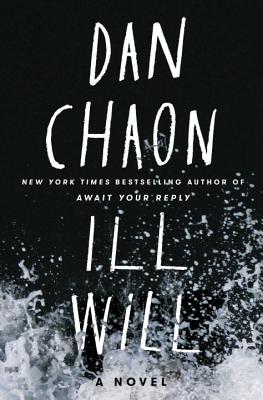 Ill Will (Hardcover)
Ballantine Books, 9780345476043, 480pp.
Publication Date: March 7, 2017
March 2017 Indie Next List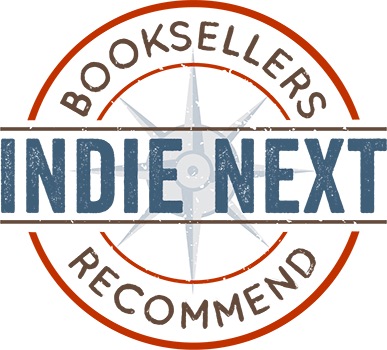 "Ill Will is a house of mirrors reflecting intergenerational psychodramas in which the abuses of a parent insidiously infect subsequent generations. Violent parricide, false memories, drugs, and sex fuel a double plot line and vivid character development and taut dialog propel the reader as scene shifts blur the roles of the offender and the injured. Chaon adroitly leads us through a literary haunted house, then leaves us to find our own way out."
— Bill Fore (W), Hickory Stick Bookshop, Washington Depot, CT
View the List
Description
Two sensational unsolved crimes--one in the past, another in the present--are linked by one man's memory and self-deception in this chilling novel of literary suspense from National Book Award finalist Dan Chaon.
-We are always telling a story to ourselves, about ourselves.- This is one of the little mantras Dustin Tillman likes to share with his patients, and it's meant to be reassuring. But what if that story is a lie?
A psychologist in suburban Cleveland, Dustin is drifting through his forties when he hears the news: His adopted brother, Rusty, is being released from prison. Thirty years ago, Rusty received a life sentence for the massacre of Dustin's parents, aunt, and uncle. The trial came to epitomize the 1980s hysteria over Satanic cults; despite the lack of physical evidence, the jury believed the outlandish accusations Dustin and his cousin made against Rusty. Now, after DNA analysis has overturned the conviction, Dustin braces for a reckoning.
Meanwhile, one of Dustin's patients has been plying him with stories of the drowning deaths of a string of drunk college boys. At first Dustin dismisses his patient's suggestions that a serial killer is at work as paranoid thinking, but as the two embark on an amateur investigation, Dustin starts to believe that there's more to the deaths than coincidence. Soon he becomes obsessed, crossing all professional boundaries--and putting his own family in harm's way.
From one of today's most renowned practitioners of literary suspense, Ill Will is an intimate thriller about the failures of memory and the perils of self-deception. In Dan Chaon's nimble, chilling prose, the past looms over the present, turning each into a haunted place.
Advance praise for Ill Will
-Dan Chaon's new novel is subtly, steadily unnerving--like a scalpel slipping under your skin and prying it, ever so slowly, from the muscle beneath. Ill Will is a dark Mobius strip of a thriller that will leave you questioning what's perceived and what's imagined, and whether the reverberations of tragedy ever truly come to an end.---Celeste Ng, author of Everything I Never Told You
-Ill Will not only confirms Chaon as among our country's finest writers but makes clear that he is one of our bravest and most inventive. He embraces risks that would have most novelists turning pale and making the sign of the cross. It's stunning. Read it right now.---Peter Straub, author of The Throat
-Dan Chaon's darkly stunning Ill Will ensnares you from its very first pages. It's both a bone-chilling literary thriller and a complicated tale of family secrets and the strange and dangerous paths grief and guilt can take us on--and it is not to be missed.---Megan Abbott, author of You Will Know Me
-'I believe in bad places, ' one narrator of Ill Will confesses, and he's right. Dan Chaon's damaged characters stalk the elusive truth and what may be a serial killer through a nightmarish Cleveland populated by drug addicts and sexual predators. Intimate and unsparing, this is one of the creepiest books I've ever read.---Stewart O'Nan, author of Songs for the Missing
-With impressive skill, across multiple narratives that twine, fracture, and reset, Chaon expertly realizes his singular vision of American dread.---Publishers Weekly (starred review)

About the Author
Dan Chaon is the acclaimed author of Among the Missing, which was a finalist for the National Book Award; You Remind Me of Me, which was named one of the best books of the year by The Washington Post, San Francisco Chronicle, and Entertainment Weekly, among other publications; Await Your Reply, which was a New York Times Notable Book and appeared on more than a dozen best-of-the-year lists; and Stay Awake. Chaon has been a finalist for the National Magazine Award in Fiction, and he was the recipient of the 2006 Academy Award in Literature from the American Academy of Arts and Letters. He lives in Cleveland, Ohio, and teaches at Oberlin College, where he is the Pauline M. Delaney Professor of Creative Writing.
Advertisement