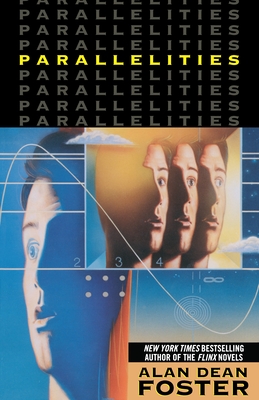 Parallelities (Paperback)
Del Rey Books, 9780345483584, 320pp.
Publication Date: March 1, 1995
Description
"It seems you have acquired about you a field that affects the links between multiple parallel worlds, causing objects and individuals from these worlds to slip into yours . . . or you to slip into theirs . . ." It was just an average day for tabloid reporter Max Parker when he arrived in Malibu for a demonstration of a brand new parallel-universe machine. But everything changed in an instant when inventor Barrington Boles succeeded in making Max the human gate to numerous parallelities. Now Max was lost in a virtual sea of collateral worlds, confronting man-eating aliens, dinosaurs, talking frogs, dead Maxes, girl Maxes, old Maxes, even ghost Maxes. His only chance to escape the space-time continuum was to find Boles and hope the loony genius could rescue him. But how could he be sure which world was real, which Max was Max, and which Boles was the Boles who could stop the madness--or trap Max in the wrong world forever. . . ? From the Paperback edition.
About the Author
Alan Dean Foster was born in New York City in 1946 and raised in Los Angeles, California. After receiving a bachelor's degree in political science and a master of fine arts degree in motion pictures from UCLA in 1968-69, he worked for two years as a public relations copywriter in Studio City, California. He sold his first short story to August Derleth at Arkham Collector magazine in 1968, and additional sales of short fiction to other magazines followed. His first try at a novel, The Tar-Aiym Krang, was published by Ballantine Books in 1972. Since then, Foster has published many short stories, novels, and film novelizations, including the New York Times bestselling Splinter of the Mind's Eye and Flinx in Flux. Foster has toured extensively around the world. Besides traveling, he enjoys classical and rock music, old films, basketball, bodysurfing, and weightlifting. He has taught screenwriting, literature, and film history at UCLA and Los Angeles City College. He and his wife live in Arizona. From the Paperback edition.
Advertisement