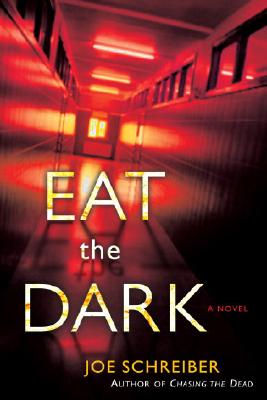 Eat the Dark (Paperback)
Del Rey Books, 9780345487506, 192pp.
Publication Date: October 16, 2007
* Individual store prices may vary.
or
Not Currently Available for Direct Purchase
Description
A harrowing, up-all-night read with delicious scares at every turn. Joe Schreiber knows just what terrifies us, and his masterly skills are on full display.
Tess Gerritsen, author of The Bone Garden
One part noir, one part horror, one part the uniquely talented Joe Schreiber. Dark, chilling, scary I couldn t put it down.
Peter Abrahams, author of Nerve Damage
Escorted from prison under heavy guard, murderous psychopath Frank Snow is scheduled for an emergency brain scan at Tanglewood Memorial Hospital, an institution that is closing its doors after one final night of operation. But Snow has something far more terrifying planned. And once the lights go out, a fiendish game of hide-and-seek begins.
Alone in the dark with a homicidal madman who knows their fears, their secrets, and their every move, MRI technician Mike Hughes, his wife and child, and the other unlucky souls trapped in the hospital have no choice but to duel with the devil incarnate. If they play by their stalker's twisted rules, some of them might just survive. But there's more to Frank Snow than the naked eye can see . . . or the sane mind can bear.
Eat the Dark is a tight novel of terror. Well written, fast paced, with a grip like a claw. I loved it.
Joe R. Lansdale, author of The Bottoms
Reminiscent of Stephen King's early work, Eat the Dark is a terrifying, claustrophobic, bone-chilling, unputdownable masterpiece of suspense fiction. Human monster Frank Snow is a wonderful creation.
Jason Starr, author of The Follower
I didn't just Eat the Dark I gorged on it. It's a master class in fast-moving, scary-as-sh*t storytelling.
Duane Swierczynski, author of Severance Package.
Advertisement