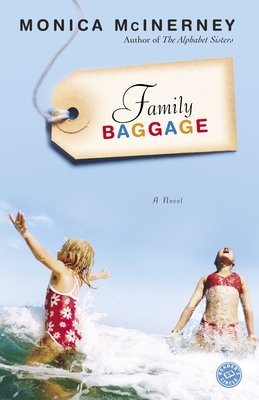 Family Baggage (Paperback)
Ballantine Books, 9780345490124, 499pp.
Publication Date: June 20, 2006
Description
"An endearing and humane story about a family and its sticky web of secrets and misunderstandings . . . one of those rare books you could recommend to anyone and know that they'll love it."
-The Australian Women's Weekly
Harriet Turner knows all about journeys. She's arranged hundreds of them for her family's travel agency. Now Harriet is joining her adopted sister, Lara, to lead a group through the Cornish countryside. But when Lara fails to appear at the airport as planned, Harriet finds herself in uncharted territory and suddenly alone with a busload of eccentric seniors. As the tour wends its way through the picturesque landscape, Harriet must uncover her sister's whereabouts and confront long-held family secrets involving Lara's arrival twenty-five years ago . . . not to mention keeping track of more baggage-real and emotional-than she ever expected.
"With every book, Monica McInerney becomes more skilled at juggling plot complexities and giving depth to her characters. . . . Perfect for] weekend reading."
-Marie Claire (Australia)
"A book to treasure that is clever, amusing and heart-warmingly touching."
-Woman's Day (Australia)
About the Author
Monica McInerney grew up in a family of seven children in the Clare Valley of South Australia, where her father was the railway stationmaster. She is the author of the internationally bestselling novels The Alphabet Sisters, Family Baggage, The Faraday Girls, Upside Down Inside Out, Greetings from Somewhere Else, At Home with the Templetons, and Lola's Secret. She now lives in Dublin with her husband.
Advertisement