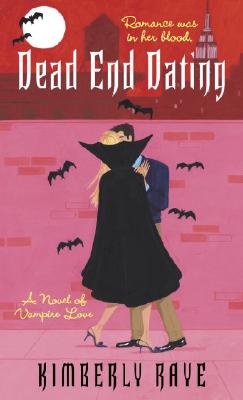 Dead End Dating: A Novel of Vampire Love (Mass Market Paperbound)
A Novel of Vampire Love
Ivy Books, 9780345492166, 334pp.
Publication Date: August 29, 2006
* Individual store prices may vary.
or
Not Currently Available for Direct Purchase
Description
BITING IS SO LAST SEASON. A vivacious vampire with a flair for accessorizing, Lil Marchette is unlike most of her kind. She prefers lively shades of pink to dismal black (soo not her color), plus she's a hopeless romantic. In need of a steady paycheck to support a compulsive cosmetics habit, Lil starts Dead End Dating (DED), a Manhattan-based matchmaking service that helps smart, sophisticated singles like herself find eternity mates-and may even help her stake a claim to her very own Count Right When Lil meets geeky vampire Francis Deville, she knows he's the perfect first client. If she can hook up Francis-after a little revamping, of course-she will prove her skills to the vampire community and turn DED into the hottest dating service in the Big Apple. But just as her business takes off, Lil meets the (literally) drop-dead gorgeous bounty hunter Ty Bonner, who is hot on the chase of a serial killer. Instantly drawn to the luscious vamp stud, Lil really wants a taste. But as a made vampire, Ty can't procreate-and Lil will settle for nothing less. Luckily, between "vampifying" Francis and helping Ty solve his murder mystery, Lil has no time for silly romantic entanglements . . . even if Ty is all that and a Bloody Mary chaser.
About the Author
Kimberly Raye is the bestselling author of more than thirty novels. She's been nominated for several Romantic Times Reviewers' Choice awards, as well as a RITA award. Her books have been featured in several major magazines, including Better Homes & Gardens and Glamour, and her novel Sometimes Naughty, Sometimes Nice was a Cosmopolitan magazine book club pick. She lives deep in the heart of Texas Hill Country with her husband and their young children. Please visit her website at www.kimberlyraye.com.
Advertisement