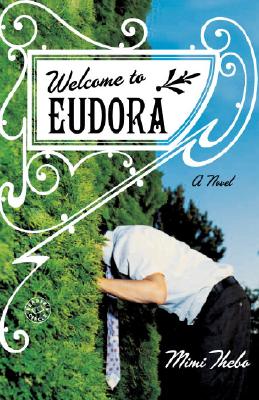 Welcome to Eudora (Paperback)
Ballantine Books, 9780345492197, 298pp.
Publication Date: July 31, 2007
* Individual store prices may vary.
or
Not Currently Available for Direct Purchase
Description
Eudora, a small town in the middle of wheat, oil, and cattle country, is on the verge of extinction. And Lottie Dougal, the local stationer with a healing touch, may be the only one who can bring the community back together-if she doesn't destroy it first. In a town like Eudora, where everyone knows you from birth to death, it takes a brave woman to color her hair. Since returning to Eudora from a stint in the big city, Lottie Dougal has streaked hers until her auburn curls glow as bright as the neon sign at Chuck's Beer and Bowl. Clearly, the woman is one of life's risk takers. So when the town's new doctor (and the object of Lottie's affections) fails to produce the anticipated ring at the Snow Ball, rumor has it that Lottie is consulting Herbal Cures and Curses . . . for a spell. But love potions, like good intentions, can backfire. Dr. Emery does indeed take a bride, but one who hails from a city far from Eudora's main street. As if the arrival of this temptress and Lottie's broken heart aren't enough to keep Eudorans clucking and plotting, the town has its own share of growing pains. The quarry is in financial ruin and the mayoral election unearths long-buried racial friction. An unprecedented drama unfolds-which, naturally and often quite comically, reverberates through the lives of the residents trying to save their livelihoods and the future of the town. As for Lottie and the good doctor, well, Eudora has a plan of its own. . . .
About the Author
Mimi Thebo, an American writer of Cajun descent, is from Lawrence, Kansas. A former copywriter, cowgirl, and waitress, she holds one of the first PhDs in creative writing. Her work has been translated into more than ten languages and adapted for film by the BBC. The Times (London) has called it "empathetic and humane," and described her style as "spare, yet poetic." Professor Thebo lives with her husband and daughter in Somerset, England, where she teaches creative writing at Bath Spa University.
Praise For Welcome to Eudora…
"A love song to small American towns and the people who live in them . . . a delightful saga about uncertain attractions, limited ambitions, circumspect passions–and, ultimately, realizable dreams."
–Diane Hammond, author of Homesick Creek
Advertisement