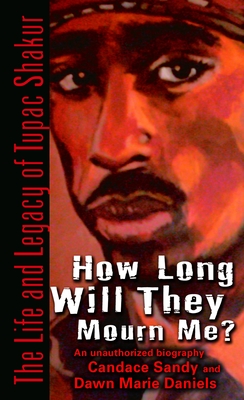 How Long Will They Mourn Me?: The Life and Legacy of Tupac Shakur (Mass Market Paperbound)
The Life and Legacy of Tupac Shakur
One World, 9780345494832, 159pp.
Publication Date: August 29, 2006
Description
"Buried as a g while tha whole world remembers me"
-Tupac Shakur, from "Until the End of Time" Tupac Shakur was larger than life. A gifted rapper, actor, and poet, he was fearless, prolific, and controversial-and often said that he never expected to live past the age of thirty. He was right. On September 13, 1996, he died of gunshot wounds at age twenty-five. But even ten years after Tupac's tragic passing, the impact of his life and talent continues to flourish. Lauded as one of the greatest hip-hop artists of all time, Tupac has sold more than sixty-seven million records worldwide, making him the top-selling rapper ever. How Long Will They Mourn Me? celebrates Tupac's unforgettable life-his rise to fame; his tumultuous dark side marked by sex, drugs, and violence; and the indelible legacy he left behind. Although Tupac's murder remains unsolved, the spirit of this legendary artist is far from forgotten. How long will we mourn him? Fans worldwide will grieve his untimely death for a long time to come.
About the Author
Candace Sandy was formerly general manager of WNYU 89.1 FM where she was a part of the groundbreaking and award-winning hip-hop show radio show, New York Live, with radio personalities DJ Mayhem, Martin Moore, and Sunset. She currently serves as the communications director for Congressman Gregory W. Meeks (D-NY), and continues to produce for radio and television. Dawn Marie Daniels is an award-winning editor and writer.
Advertisement