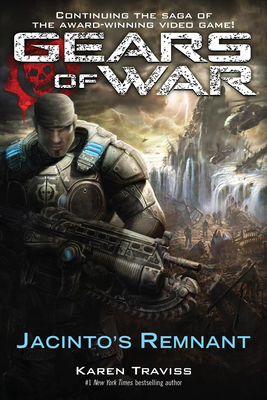 Jacinto's Remnant (Paperback)
Del Rey Books, 9780345499448, 416pp.
Publication Date: July 28, 2009
Description
Based on the blockbuster Xbox game, this is the stunning story of the men and women who stood between a planet and total destruction-and now have to face the consequences of their actions. After a brutal fifteen-year war for survival, the Coalition of Ordered Governments is forced to destroy mankind's last city in a final bid to stop the Locust Horde. As the survivors flee Jacinto, they must contend with the last of the Locust, bent on vengeance, as they struggle to stay alive in an icy wilderness. Marcus Fenix, Dom Santiago, and their fellow Gears fight to get Jacinto's refugees to a safe haven, but find themselves in a lawless new world where the enemy is human-and as desperate and dangerous as any grub.
About the Author
Karen Traviss is the #1 New York Times bestselling author of three previous Star Wars: Republic Commando novels: Hard Contact, Triple Zero, and True Colors; three Star Wars: Legacy of the Force novels: Bloodlines, Revelation, and Sacrifice; as well as City of Pearl, Crossing the Line, The World Before, Matriarch, Ally, and Judge. A former defense correspondent and TV and newspaper journalist, Traviss has also worked as a police press officer, an advertising copywriter, and a journalism lecturer. Her short stories have appeared in Asimov's, Realms of Fantasy, On Spec, and Star Wars Insider. She lives in Devizes, England.
Advertisement