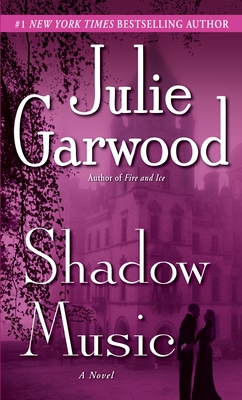 Shadow Music (Mass Market Paperbound)
Ballantine Books, 9780345500748, 438pp.
Publication Date: December 30, 2008
Description
Throughout her acclaimed writing career, Julie Garwood has captivated readers with characters who are compelling, daring, and bursting with life. Now one of the most popular novelists of our time proudly returns to her beloved historical romance roots-in a thrilling tale of love, murder, adventure, and mystery set against the haunting landscape of medieval Scotland.
For Princess Gabrielle of St. Biel, Scotland is a land of stunning vistas, wild chieftains, treacherous glens, and steep shadows-skullduggery, betrayal, and now murder. Prized for her exquisite beauty, the daughter of one of England's most influential barons, Gabrielle is also a perfect bargaining chip for a king who needs peace in the Highlands: King John has arranged Gabrielle's marriage to a good and gentle laird. But this marriage will never take place.
For Gabrielle, everything changes in one last burst of freedom-when she and her guards come upon a scene of unimaginable cruelty. With one shot from her bow and arrow, Gabrielle takes a life, saves a life, and begins a war.
Within days, the Highlands are aflame with passions as a battle royal flares between enemies old and new. Having come to Scotland to be married, Gabrielle is instead entangled in Highland intrigue. For two sadistic noblemen, underestimating Gabrielle's bravery and prowess may prove fatal. But thanks to a secret Gabrielle possesses, Colm MacHugh, the most feared man in Scotland, finds a new cause for courage. Under his penetrating gaze, neither Gabrielle's body nor heart is safe.
A gripping novel that delves into the heart of emotions-unyielding passions of love, hate, revenge, and raw desire-Shadow Music is magnificent gift from Julie Garwood and a crowning achievement in her amazing career.
From the Hardcover edition.
About the Author
Julie Garwood is the author of numerous New York Times bestsellers, including Shadow Dance, Slow Burn, Murder List, Killjoy, Mercy, Heartbreaker, Ransom, and Come the Spring. There are more than thirty-two million copies of her books in print. From the Hardcover edition.
Advertisement