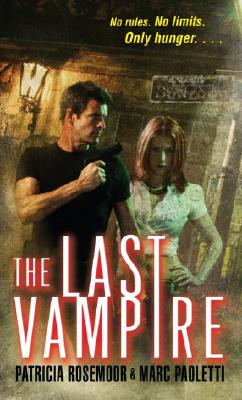 The Last Vampire (Mass Market Paperbound)
Del Rey Books, 9780345501042, 339pp.
Publication Date: June 24, 2008
* Individual store prices may vary.
or
Not Currently Available for Direct Purchase
Description
Spawned of alchemy and blood, he was the last of a brutal, ancient line. Now he has just been reborn.
Deep in a Texas cave, the military unearths a five-hundred-year-old corpse, its desiccated flesh teeming with mysterious DNA that can transform mortals into beings of unimaginable power.
Captain Scott Boulder, leader of a Black Ops unit that has been endowed with these superhuman abilities, is among the first to benefit from the find. But when, with the help of a voodoo priestess, the creature is conjured to life, unleashing an ancient evil bent on reinstating its poisonous kind on earth, Scott knows he must return the monster to the grave. But this is no ordinary vampire. Once a brutal torturer in the Spanish Inquisition, it can bend the laws of science and magic in horrifying new ways.
Powerless to fight this evil alone, Scott grudgingly seeks the aid of reclusive anthropologist Leah Maguire, an expert in the mystical rituals of the past. To keep humanity from entering a new Dark Age, Scott and Leah will battle unspeakable horrors and will sacrifice everything they hold dear perhaps even their own humanity to destroy the last vampire.
About the Author
Patricia Rosemoor writes about dangerous love she s the author of more than fifty paranormal thrillers and novels of romantic suspense. She has won a Golden Heart from Romance Writers of America, and Reviewers Choice and Career Achievement awards from Romantic Times Book Club. In her other life, she teaches in the fiction writing department of Columbia College Chicago. After years as an award-winning advertising copywriter, Marc Paoletti decided to focus his energy and passion on fiction of a different sort. He is the author of Scorch, a novel that draws upon his experience as a Hollywood special-effects pyrotechnician, and his short fiction has appeared in numerous anthologies. He was recently nominated for a Pushcart Prize. He loves his family, horror movies, and apple pie. A native of Detroit, he now lives in Chicago."
Advertisement