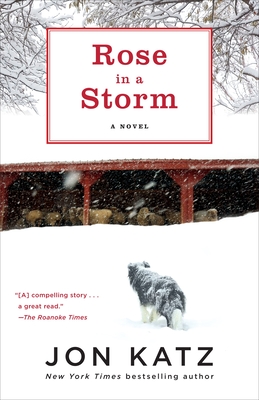 Rose in a Storm (Paperback)
Random House Trade, 9780345502667, 217pp.
Publication Date: September 13, 2011
Description
Rose is determined and focused, keeping the sheep out of danger and protecting the other creatures on the farm she calls home. But of all those she's looked after since coming to the farm as a puppy, it is Sam, the farmer, whom she watches most carefully.
Awoken one cold midwinter night during lambing season, Rose and Sam struggle into the snowy dark to do their work. The ever observant Rose has seen a change in her master of late, ever since Sam's wife disappeared one day. She senses something else in the air as well: A storm is coming, but not like any of the ones she's seen over the years. And when an epic blizzard hits the region, it will take all of Rose's resolve, resourcefulness, and courage to help Sam save the farm and the creatures who live there.
About the Author
Jon Katz has written nineteen books--seven novels and twelve works of nonfiction--including Soul of a Dog, Izzy & Lenore, Dog Days, A Good Dog, and The Dogs of Bedlam Farm. He has written for The New York Times, The Wall Street Journal, Slate, Rolling Stone, Wired, and the AKC Gazette. He has worked for CBS News, The Boston Globe, The Washington Post, and The Philadelphia Inquirer. Katz is also a photographer and the author of a children's book, Meet the Dogs of Bedlam Farm. He lives on Bedlam Farm in upstate New York with the artist Maria Heinrich; his dogs, Rose, Izzy, Lenore, and Frieda; and his barn cats, Mother and Minnie.
Praise For Rose in a Storm…
"[A] compelling story . . . a great read."—The Roanoke Times

"Rose in a Storm is told through the eyes of a working sheepdog. . . . [Jon] Katz uses his extensive study of animal behavior to pen a story that rings true [and] gives Rose a powerful, believable voice."—Lincoln Journal Star

"A captivating novel that will touch your heart and soul with its tale of bravery, dedication and loyalty between dog and man."—Wichita Falls Times Record News
 
"[A] heart-tugging tale."—Kirkus Reviews
Advertisement