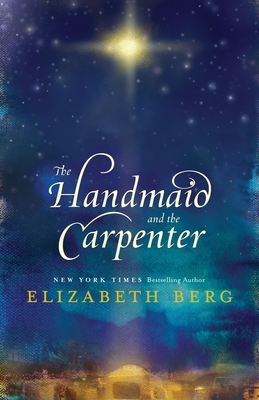 The Handmaid and the Carpenter (Paperback)
Ballantine Books, 9780345505910, 153pp.
Publication Date: October 28, 2008
Description
This wonderful novel transports us to Nazareth in biblical times, where we meet Mary and Joseph-and understand them as never before: young, in love, and suddenly faced with an unexpected pregnancy. Aided by a great and abiding love, they endure challenges to their relationship as well as threats to their lives as they come to terms with the mysterious circumstances surrounding the birth of their child, Jesus. For Mary, the pregnancy is a divine miracle and a privilege. For Joseph, it is an ongoing test of his faith-in his wife as well as in his God. Exquisitely written and imbued with emotional truth and richness of detail,
The Handmaid and the Carpenter
explores lives touched profoundly by miracles large and small.
Praise for The Handmaid and the Carpenter
"The oldest story ever told becomes fresh, even modern. Grade: ] A."
-Entertainment Weekly
"Poetic, reflective, and intricate . . . There is a crystalline humanity, a logical vulnerability in Elizabeth] Berg's imaginative interpretation that] brings novel resplendence to a familiar story."
-Booklist
"Sweetly lyrical and yet movingly realistic."
-New York Daily News
" Berg] movingly takes the story of the least ordinary couple in history, and by respectfully evoking the rhythms and rituals of
daily life, makes them more human, yet no less transcendent."
-Richmond Times-Dispatch
"Imaginative and compelling."
-Star Ledger
About the Author
Elizabeth Berg is the New York Times bestselling author of many novels, including We Are All Welcome Here, The Year of Pleasures, The Art of Mending, Say When, True to Form, Never Change, and Open House, which was an Oprah's Book Club selection in 2000. Durable Goods and Joy School were selected as ALA Best Books of the Year, and Talk Before Sleep was short-listed for the ABBY Award in 1996. The winner of the 1997 New England Booksellers Award for her body of work, Berg is also the author of a nonfiction work, Escaping into the Open: The Art of Writing True. She lives in Chicago. To schedule a speaking engagement, please contact American Program Bureau at www.apbspeakers.com From the Hardcover edition.
Advertisement