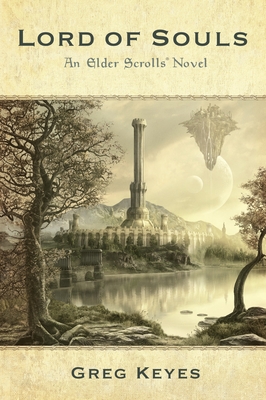 Lord of Souls: An Elder Scrolls Novel (Paperback)
An Elder Scrolls Novel
Del Rey Books, 9780345508027, 316pp.
Publication Date: September 27, 2011
Description
Forty years after the Oblivion crisis, the empire of Tamriel is threatened by a mysterious floating city, Umbriel, whose shadow spawns a terrifying undead army. Reeling from a devastating discovery, Prince Attrebus continues on his seemingly doomed quest to obtain a magic sword that holds the key to destroying the deadly invaders. Meanwhile, in the Imperial City, the spy Colin finds evidence of betrayal at the heart of the empire--if his own heart doesn't betray him first. And Annaig, trapped in Umbriel itself, has become a slave to its dark lord and his insatiable hunger for souls. How can these three unlikely heroes save Tamriel when they cannot even save themselves? Based on the award-winning Elder Scrolls(R) series, Lord of Souls is the second of two exhilarating novels that continue the story from The Elder Scrolls IV: Oblivion, named 2006 Game of the Year by numerous outlets, including Spike TV, the Golden Joystick Awards, and the Associated Press.
About the Author
Born in Meridian, Mississippi, in 1963, Greg Keyes spent his early years roaming the forests of his native state and the red rock cliffs of the Navajo Indian reservation in Arizona. He earned his B.A. in anthropology from Mississippi State University and a master's degree from the University of Georgia, where he did course work for a Ph.D. He lives in Savannah, Georgia, where, in addition to full-time writing, he practices ethnic cooking--particularly Central American, Szechuan, Malaysian, and Turkish cuisines--and Kapucha Toli, a Choctaw game involving heavy sticks and no rules. While researching the Age of Unreason series, he took up fencing, and now competes nationally. Greg is the author of The Waterborn, The Blackgod, the Babylon 5 Psi Corps trilogy, the Age of Unreason tetrology (for which he won the prestigious Le Grand Prix de l'Imaginaire award), and three New York Times bestselling Star Wars novels in the New Jedi Order series.
Advertisement