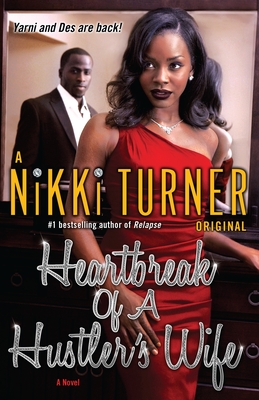 Heartbreak of a Hustler's Wife (Paperback)
A Novel
One World, 9780345511089, 224pp.
Publication Date: April 5, 2011
Other Editions of This Title:
Digital Audiobook (4/4/2011)
Paperback (6/10/2010)
Paperback (6/10/2010)
Paperback (6/10/2010)
Paperback (6/10/2010)
* Individual store prices may vary.
Description
Long live the Queen of Hip Hop Lit! 
 
Nikki Turner is back with another explosive, page-turning sequel to her #1 bestselling novels A Hustler's Wife and Forever a Hustler's Wife.
 
Yarni Taylor is a successful corporate attorney who wants nothing more than for her husband, Des, to renounce his hustlin' ways and commit to his life as a pastor—especially after someone tries to kill him. But Des isn't ready to abandon his old habits just yet. He has to find out who is behind the murder attempt, and he wonders if the brazen robbery that took place during one of his church services is related in any way. But before he or Yarni can regain their footing, a young woman shows up on their doorstep—Desember Day, the eighteen-year-old daughter Des never knew he had. And, unfortunately, she takes after her father, so trouble isn't far behind. 

With their lives on the line, Yarni must sacrifice everything and take it out of the office and back to the streets to save her husband and her family from their checkered but intricately connected pasts.
About the Author
Nikki Turner, Queen of Hip-Hop Lit, is the bestselling author of Heartbreak of a Hustler's Wife, Natural Born Hustler, Relapse, Ghetto Superstar, Black Widow, Forever a Hustler's Wife, Riding Dirty on I-95, The Glamorous Life, A Project Chick, and A Hustler's Wife, and editor of and a contributing author to her Street Chronicles series. She is also editor of the Nikki Turner Presents line and has collaborated with hip-hop heavyweights such as 50 Cent, Dana Dane, and Styles P.
Praise For Heartbreak of a Hustler's Wife: A Novel…
"Few writers working in the field today bring the drama [like] Nikki Turner. . . . [She's] a master at weaving juicy, 'hood-rich sagas of revenge, regret, and redemption."—Vibe, on Forever a Hustler's Wife