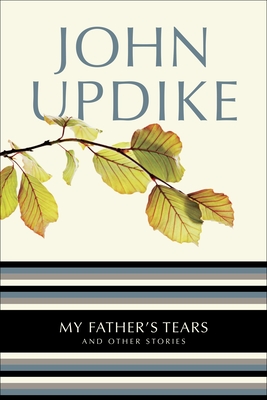 My Father's Tears: And Other Stories (Paperback)
And Other Stories
Ballantine Books, 9780345513809, 292pp.
Publication Date: May 25, 2010
Description
"Drinking a toast to the visible world, his impending disappearance from it be damned." That's how John Updike describes one of his elderly protagonists in this, his final collection of short stories. He might have been writing about himself. In My Father's Tears, the author revisits his signature characters, places, and themes--Americans in suburbs, cities, and small towns grappling with faith and infidelity--in a gallery of portraits of his aging generation, men and women for whom making peace with the past is now paramount. The Seattle Times called My Father's Tears "a haunting collection" that "echoes the melancholy of Chekhov, the romanticism of Wordsworth and the mournful spirit of Yeats.
About the Author
John Updike was born in Shillington, Pennsylvania, in 1932. He graduated from Harvard College in 1954 and spent a year in Oxford, England, at the Ruskin School of Drawing and Fine Art. From 1955 to 1957 he was a member of the staff of The New Yorker. His novels have won the Pulitzer Prize, the National Book Award, the National Book Critics Circle Award, the Rosenthal Foundation Award, and the William Dean Howells Medal. In 2007 he received the Gold Medal for Fiction from the American Academy of Arts and Letters. John Updike died in January 2009.
Praise For My Father's Tears: And Other Stories…
"Classically Updike . . . written with fluidity and humor, intelligence and wit about the elusiveness of happiness, contentment, grace."—Newsday
 
"Here . . . one last time . . . are the cardinal virtues of a writer who bestrode the American literary landscape for more than a half century: a virtuosic talent for sensual description, the seemingly effortless weaving of image and theme, and an almost Proustian capacity to absorb the reader in the quiddities of childhood and adolescence."—San Francisco Chronicle
 
"A self-conscious salute to a grand career of imagining and gorgeously describing our America, along with a wink of gratitude to those readers who have shared the journey."—The Washington Post
Advertisement