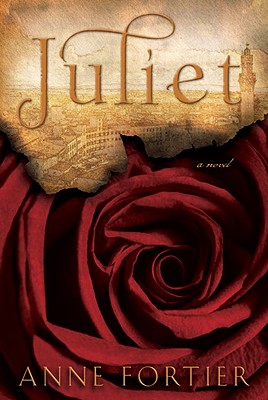 Juliet
Hardcover

* Individual store prices may vary.
Other Editions of This Title:
Digital Audiobook (8/23/2010)
Paperback (7/26/2011)
Paperback (7/1/2011)
CD-Audio (8/24/2010)
September 2010 Indie Next List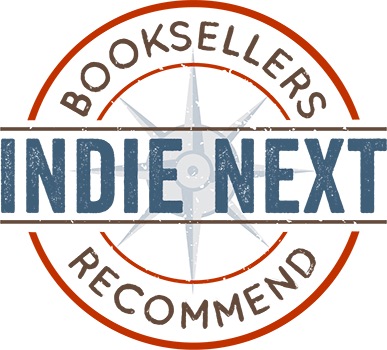 "When her Aunt Rose dies, Julie Jacobs finds out that her real name is Giulietta Tolomei and that she was born in Siena, Italy. Julie journeys to Siena in search of her past, and to learn if she has a connection to the original Giulietta and her lover Romeo Marescotti, whose story was famously retold by Shakespeare. With vivid descriptions of the city and its inhabitants, Anne Fortier weaves a compelling story full of intrigue, historical references, and romance."
— Cynthia Kuhn, Blue Willow Bookshop, Houston, TX
View the List
Description
 
Twenty-five-year-old Julie Jacobs is heartbroken over the death of her beloved aunt Rose. But the shock goes even deeper when she learns that the woman who has been like a mother to her has left her entire estate to Julie's twin sister. The only thing Julie receives is a key—one carried by her mother on the day she herself died—to a safety-deposit box in Siena, Italy.
   
This key sends Julie on a journey that will change her life forever—a journey into the troubled past of her ancestor Giulietta Tolomei. In 1340, still reeling from the slaughter of her parents, Giulietta was smuggled into Siena, where she met a young man named Romeo. Their ill-fated love turned medieval Siena upside-down and went on to inspire generations of poets and artists, the story reaching its pinnacle in Shakespeare's famous tragedy. 
   
But six centuries have a way of catching up to the present, and Julie gradually begins to discover that here, in this ancient city, the past and present are hard to tell apart. The deeper she delves into the history of Romeo and Giulietta, and the closer she gets to the treasure they allegedly left behind, the greater the danger surrounding her—superstitions, ancient hostilities, and personal vendettas. As Julie crosses paths with the descendants of the families involved in the unforgettable blood feud, she begins to fear that the notorious curse—"A plague on both your houses!"—is still at work, and that she is destined to be its next target. Only someone like Romeo, it seems, could save her from this dreaded fate, but his story ended long ago. Or did it?
   
From Anne Fortier comes a sweeping, beautifully written novel of intrigue and identity, of love and legacy, as a young woman discovers that her own fate is irrevocably tied—for better or worse—to literature's greatest star-crossed lovers.
Praise For Juliet…
"Anne Fortier delivers a rollicking quest through the dark alleyways and shimmering hill towns that once inspired Shakespeare's great love story. This book has everything: Juliet and Romeo;  the Italian nobility and the mafia underworld; swashbuckling heroes and spunky heroines; secret documents and hidden treasures; passionate loves and violent vendettas that span the centuries. Juliet is a thrilling debut novel, completely saturated in fascinating history."—Katherine Neville, author of The Fire

"This book is a stunner. Elegantly written in exquisite, vibrant and witty prose that rides well with the clever use of quotes from Shakespeare, it interweaves an astonishing historic take on the tale of the star-crossed lovers with a fast-paced, modern thriller. Every sentence is a joy, every character lives, and medieval and modern Siena are brilliantly evoked. The theme is delightfully original - and the kind of thing you wish you had thought up yourself. The author is to be congratulated on a truly fabulous book that will surely be a resounding success! We will never see Romeo and Juliet in quite the same way again..."—Alison Weir

"Spinning backward and forward from Shakespeare's immortal play, Anne Fortier puts to delicious use all the familiar Romantic motifs alternating with complex contemporary intrigue to weave a multi-layered cloth of stories within stories, where fortunes turn in an instant and every character is a shape shifter. Boldly imagined, brilliantly plotted, beautifully described, Juliet will carry you spellbound until the gripping end. An astonishing achievement."—Susan Vreeland, author of Girl in Hyacinth Blue and Luncheon of the Boating Party

"In her debut novel, Anne Fortier takes a great idea—a young woman discovers she is the descendant of the Juliet who inspired  Shakespeare's play—and executes it thrillingly.  Juliet has it all—history, mystery, and romance.  Ms. Fortier handles the dual plot  lines with mastery, beautifully rendering Siena of the past and  present."—Karen Essex, author of Leonardo's Swans and Stealing Athena

"A feast of myth, history, and tantalizing indulgences—I was swept away, blown away, and taken for ransom. Anne Fortier breathes new life into the Shakespearean tragedy we thought we knew. I fell in love with Juliet all over again"—Jaime Ford, author of Hotel on the Corner of Bitter and Sweet

"Ingenious, intriguing, a thrilling story that keeps you turning the pages. This is a wonderfully textured novel of history and imagination that brings Italy, past and present, beautifully to life." —Kate Mosse, author of Labyrinth and Sepulchre

 
"One of those rare novels that have it all. . . I was swept away."—Sara Gruen, author of Water for Elephants
Ballantine Books, 9780345516107, 464pp.
Publication Date: August 24, 2010
About the Author
Anne Fortier grew up in Denmark and emigrated to the United States in 2002 to work in film. She co-produced the Emmy-winning documentary "Fire and Ice: The Winter War of Finland and Russia" and holds a Ph.D. in the history of ideas from Aarhus University, Denmark. The story of Juliet was inspired by Anne Fortier's mother, who always considered Verona her true home . . . until she discovered Siena.
Book Videos
or
Not Currently Available for Direct Purchase