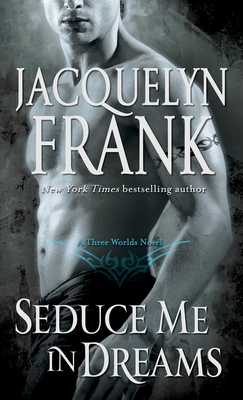 Seduce Me in Dreams: A Three Worlds Novel (Mass Market Paperbound)
A Three Worlds Novel
Ballantine Books, 9780345517678, 352pp.
Publication Date: March 22, 2011
* Individual store prices may vary.
or
Not Currently Available for Direct Purchase
Description
From the New York Times bestselling author of the Nightwalkers and Shadowdwellers series, Seduce Me in Dreams begins a sexy new futuristic series featuring an elite group of military heroes.
Dark. Mysterious. Sensual. When Bronse Chapel, the commander of a specialized unit of the Interplanetary Militia, begins to dream about a beautiful and exotic brunette, he wants to dismiss it as being induced by lack of sleep . . . or perhaps lack of sex. But his instincts tell him it's something different, something far more dangerous.
Ravenna is the leader of the Chosen Ones, a small group of people from her village born with extraordinary powers. She doesn't know that draws her to Bronse's dreams night after night, but she senses that he and his team are in jeopardy. Ravenna can help him, but first Bronse must save the Chosen Ones from those who plan to use their powers for evil. Together, Bronse and Ravenna will be unstoppable. But Ravenna is hiding something that could endanger them all.
About the Author
Jacquelyn Frank is the New York Times bestselling author of the Nightwalkers series (Jacob, Gideon, Elijah, Damien, and Noah), the Shadowdwellers novels (Ecstasy, Rapture, and Pleasure), and the Gatherers novels (Hunting Julian and Stealing Katherine). She is lives in North Carolina, and has been writing romantic fiction ever since she picked up her first teen romance at age thirteen.
Advertisement