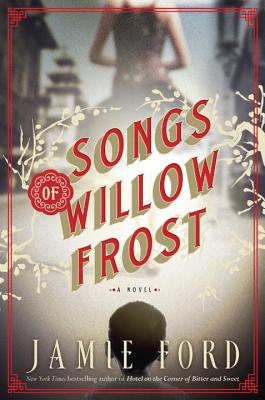 Songs of Willow Frost (Hardcover)
Ballantine Books, 9780345522023, 331pp.
Publication Date: September 10, 2013
Other Editions of This Title:
Digital Audiobook (9/9/2013)
Paperback (3/11/2014)
Compact Disc (9/10/2013)
Paperback (9/10/2013)
Paperback (6/19/2014)
Hardcover (9/10/2013)
Hardcover, Large Print (9/4/2013)
* Individual store prices may vary.
September 2013 Indie Next List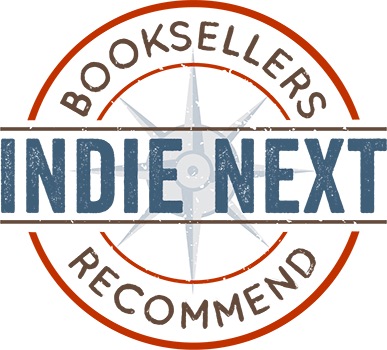 "Jaime Ford discovers more rich history in Seattle's International District, this time in the Depression years preceding the WWII era he so beautifully revealed in Hotel on the Corner of Bitter and Sweet. Readers will embrace young William and his beautiful mother, forced to surrender him to an orphanage, and nurture hope that they can reunite and overcome poverty, racism, and their family's tragic past. Ford based Willow Frost's story on extensive research of Asians in the entertainment industry and life in Seattle during the Depression."
— Cheryl McKeon, Book Passage, San Francisco, CA
View the List
Description
NEW YORK TIMES BESTSELLER

From Jamie Ford, author of the beloved Hotel on the Corner of Bitter and Sweet, comes a much-anticipated second novel. Set against the backdrop of Depression-era Seattle, Songs of Willow Frost is a powerful tale of two souls—a boy with dreams for his future and a woman escaping her haunted past—both seeking love, hope, and forgiveness.
 
Twelve-year-old William Eng, a Chinese American boy, has lived at Seattle's Sacred Heart Orphanage ever since his mother's listless body was carried away from their small apartment five years ago. On his birthday—or rather, the day the nuns designate as his birthday—William and the other orphans are taken to the historical Moore Theatre, where William glimpses an actress on the silver screen who goes by the name of Willow Frost. Struck by her features, William is convinced that the movie star is his mother, Liu Song.
 
Determined to find Willow and prove that his mother is still alive, William escapes from Sacred Heart with his friend Charlotte. The pair navigate the streets of Seattle, where they must not only survive but confront the mysteries of William's past and his connection to the exotic film star. The story of Willow Frost, however, is far more complicated than the Hollywood fantasy William sees onscreen.
 
Shifting between the Great Depression and the 1920s, Songs of Willow Frost takes readers on an emotional journey of discovery. Jamie Ford's sweeping novel will resonate with anyone who has ever longed for the comforts of family and a place to call home.

Praise for Songs of Willow Frost
 
"If you liked Hotel on the Corner of Bitter and Sweet, you're going to love Songs of Willow Frost. . . . tender, powerful, and deeply satisfying."—Lisa Genova
 
"[A] poignant tale of lost and found love."—Tampa Bay Times
 
"Arresting . . . [with] the kind of ending readers always hope for, but seldom get."—The Dallas Morning News
 
"[An] achingly tender story . . . a tale of nuance and emotion."—The Providence Journal
 
"Ford crafts [a] beautiful, tender tale of love transcending the sins people perpetrate on one another and shows how the strength of our primal relationships is the best part of our human nature."—Great Falls Tribune
 
"Remarkable . . . likely to appeal to readers who enjoy the multi-generational novels of Amy Tan."—Bookreporter
 
"Jamie Ford is a first-rate novelist, and with Songs of Willow Frost he takes a great leap forward and demonstrates the uncanny ability to move me to tears."—Pat Conroy
 
"With vivid detail, Jamie Ford brings to life Seattle's Chinatown during the Depression and chronicles the high price those desperate times exacted from an orphaned boy and the woman he believes is his mother. Songs of Willow Frost is about innocence and the loss of it, about longing, about the power of remembered love."—Nancy Horan, author of Loving Frank
 
"Ford's boundless compassion for the human spirit, in all its strengths and weaknesses, makes him one of our most unique and compelling storytellers."—Helen Simonson, author of Major Pettigrew's Last Stand
 
"A beautiful novel . . . William's journey is one you'll savor, and then think about long after the book is closed."—Susan Wiggs, author of The Apple Orchard
About the Author
The son of a Chinese American father, Jamie Ford is the author of the "New York Times" bestselling novel "Hotel on the Corner of Bitter and Sweet, " which won the Asian-Pacific American Award for Literature. Having grown up in Seattle, he now lives in Montana with his wife and children.
Praise For Songs of Willow Frost…
"If you liked Hotel on the Corner of Bitter and Sweet, you're going to love Songs of Willow Frost. . . . tender, powerful, and deeply satisfying."—Lisa Genova
 
"[A] poignant tale of lost and found love."—Tampa Bay Times
 
"Arresting . . . [with] the kind of ending readers always hope for, but seldom get."—The Dallas Morning News
 
"[An] achingly tender story . . . a tale of nuance and emotion."—The Providence Journal
 
"Ford crafts [a] beautiful, tender tale of love transcending the sins people perpetrate on one another and shows how the strength of our primal relationships is the best part of our human nature."—Great Falls Tribune
 
"Remarkable . . . likely to appeal to readers who enjoy the multi-generational novels of Amy Tan."—Bookreporter
 
"Jamie Ford is a first-rate novelist, and with Songs of Willow Frost he takes a great leap forward and demonstrates the uncanny ability to move me to tears."—Pat Conroy
 
"With vivid detail, Jamie Ford brings to life Seattle's Chinatown during the Depression and chronicles the high price those desperate times exacted from an orphaned boy and the woman he believes is his mother. Songs of Willow Frost is about innocence and the loss of it, about longing, about the power of remembered love."—Nancy Horan, author of Loving Frank
 
"Ford's boundless compassion for the human spirit, in all its strengths and weaknesses, makes him one of our most unique and compelling storytellers."—Helen Simonson, author of Major Pettigrew's Last Stand
 
"A beautiful novel . . . William's journey is one you'll savor, and then think about long after the book is closed."—Susan Wiggs, author of The Apple Orchard
 
"One of those rare books that move right into your heart and stay there . . . a delight to read [that is] destined to become a book-club favorite."—Anne Fortier, author of Juliet
 
"Characters so full of passion and courage that we cannot help but follow them into the pages of history."—Jean Kwok, author of Girl in Translation
 
"Ford weaves another rich tapestry of history and family drama in this cliff-hanging tale. . . . Hope and fate, laughs and tears: Songs of Willow Frost has it all."—Ivan Doig, author of The Bartender's Tale
or
Not Currently Available for Direct Purchase