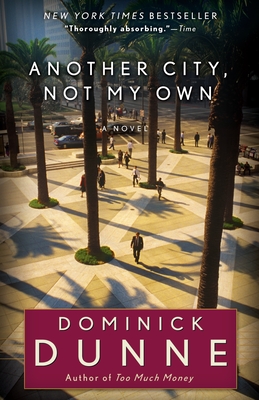 Another City, Not My Own (Paperback)
Ballantine Books, 9780345522191, 360pp.
Publication Date: November 17, 2009
Description
Gus Bailey, journalist to high society, knows the sordid secrets of the very rich. Now he turns his penetrating gaze to a courtroom in Los Angeles, witnessing the trial of the century unfold before his startled eyes. As the infamous case and characters begin to take shape, and a range of celebrities from Frank Sinatra to Heidi Fleiss share their own theories of the crime, Bailey bears witness to the ultimate perversion of principle and the most amazing gossip machine in Hollywood—all wrapped in a marvelously addictive tale of love, rage, and ruin.
About the Author
Dominick Dunne, who spent three years covering the trials of O.J. Simpson, is an internationally acclaimed journalist and the best-selling author of both fiction and nonfiction, including A Season in Purgatory, An Inconvenient Woman, The Two Mrs. Grenvilles, People Like Us, and The Mansions of Limbo. "From the Hardcover edition."
Praise For Another City, Not My Own…
 
"Thoroughly absorbing."—Time
 
                                                                                  
"Compulsively readable . . . deliciously wicked . . . Names are dropped as seductively as Eve's forbidden apple."—Vogue

"Mouthwatering."—Entertainment Weekly
 
"Alluring."—San Francisco Chronicle
 
"Powerful, evocative, and relentlessly entertaining."—Newsday

"Juicy . . . impossible to put down."—Dallas Morning News
 
"Mischievously gossipy."—New York Times

Advertisement