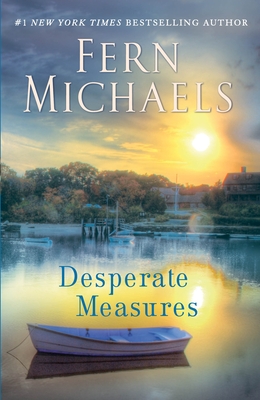 Desperate Measures (Paperback)
Ballantine Books, 9780345523853, 440pp.
Publication Date: December 28, 2010
Description
A spellbinding story of passion, heartbreak, and the elation that comes with the search for true love
Bestselling author Fern Michaels has always thrilled readers with her involving novels of vivid characters looking for love in the face of overwhelming odds. In Desperate Measures, she shares the story of Pete Sorenson, an orphan whose wealthy uncle has given him a fairy-tale life--complete with a sweet princess named Annie who provides the emotional support that Pete needs to launch his career as a high-powered attorney. Then Maddie Stern enters the picture. Maddie was a foster child, too, and her breathtaking beauty and mysterious allure entrance Pete. Together they plan a wonderful future--until fate changes all their lives: Pete's, Maddie's, and Annie's. Filled with all the drama, passion, and emotion that have made her novels international bestsellers, Desperate Measures is Fern Michaels writing at the top of her form and at her storytelling best.
About the Author
Fern Michaels is the New York Times bestselling author of the sizzling quartet of contemporary novels Texas Rich, Texas Heat, Texas Fury, and Texas Sunrise, as well as the steamy books in the Captive series: Captive Passions, Captive Embraces, Captive Splendors, Captive Secrets, and Captive Innocence. She is also the author of Serendipity, Seasons of Her Life, To Have and to Hold, the Kentucky trilogy, and the Sisterhood series. From the Paperback edition.
Advertisement