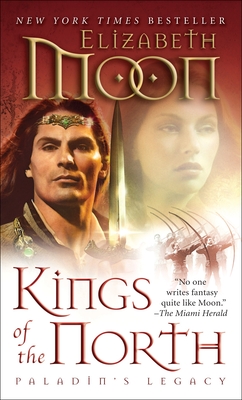 Kings of the North (Paperback)
Paladin's Legacy
Del Rey, 9780345524171, 512pp.
Publication Date: January 31, 2012
* Individual store prices may vary.
Description
NEW YORK TIMES BESTSELLER
 
Peace and order have been restored to the kingdoms of Tsaia and Lyonya, thanks to the crowning of Mikeli of Tsaia and the half-elven mercenary Kieri Phelan as their respective kings. But trouble is brewing. Mikeli cannot rule safely as long as the few remaining Verrakaien magelords are at large. And a strange rift has developed between Kieri and his grandmother and co-ruler, the immortal elven queen known as the Lady. Meanwhile, both monarchs are targets of the ex-pirate Alured, who plots to seize their thrones for himself—and to the north, the aggressive kingdom of Pargun seems poised to invade. As threats of war, from without and within, divide the two kings, old alliances and the bonds of friendship will be tested as never before. And a shocking discovery will change everything.
About the Author
Former Marine Elizabeth Moon is the author of many novels, including Oath of Fealty, Victory Conditions, Command Decision, Engaging the Enemy, Marque and Reprisal, Trading in Danger, the Nebula Award winner The Speed of Dark, and Remnant Population, a Hugo Award finalist. After earning a degree in history from Rice University, Moon went on to obtain a degree in biology from the University of Texas, Austin. She lives in Florence, Texas.
Praise For Kings of the North: Paladin's Legacy…
"No one writes fantasy quite like Moon."—The Miami Herald

"[Elizabeth] Moon's novels of Paksenarrion's world have been considered classics since they were first published. . . . Her storytelling is as electrifying as ever, and her readers should be delighted with this new vista of a well-known world."—Booklist
 
"A fiery clash of armies, love and magic that will leave readers eagerly anticipating the [next book in the series]."—The Star-Ledger
 
"There's action a-plenty."—Publishers Weekly