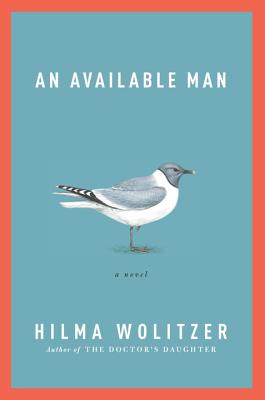 An Available Man
Hardcover

* Individual store prices may vary.
Other Editions of This Title:
Digital Audiobook (2/13/2012)
Paperback (7/2/2013)
MP3 CD (2/14/2012)
Compact Disc (2/14/2012)
Hardcover, Large Print (4/1/2012)
Compact Disc (2/14/2012)
Description
In this tender and funny novel, award-winning author Hilma Wolitzer mines the unpredictable fallout of suddenly becoming single later in life, and the chaos and joys of falling in love the second time around. When Edward Schuyler, a modest and bookish sixty-two-year-old science teacher, is widowed, he finds himself ambushed by female attention. There are plenty of unattached women around, but a healthy, handsome, available man is a rare and desirable creature. Edward receives phone calls from widows seeking love, or at least lunch, while well-meaning friends try to set him up at dinner parties. Even an attractive married neighbor offers herself to him.

The problem is that Edward doesn't feel available. He's still mourning his beloved wife, Bee, and prefers solitude and the familiar routine of work, gardening, and bird-watching. But then his stepchildren surprise him by placing a personal ad in The New York Review of Books on his behalf. Soon the letters flood in, and Edward is torn between his loyalty to Bee's memory and his growing longing for connection. Gradually, reluctantly, he begins dating ("dating after death," as one correspondent puts it), and his encounters are variously startling, comical, and sad. Just when Edward thinks he has the game figured out, a chance meeting proves that love always arrives when it's least expected.

With wit, warmth, and a keen understanding of the heart, An Available Man explores aspects of loneliness and togetherness, and the difference in the options open to men and women of a certain age. Most of all, the novel celebrates the endurance of love, and its thrilling capacity to bloom anew.
Praise For An Available Man…
Praise for An Available Man
 
"Wonderful new novel… often hilarious and always compassionate."--The New York Times Book Review
"Charming...affecting...emotionally layered"--Maureen Corrigan, NPR's Fresh Air
"Tender, witty…smart and poignant, An Available Man explores some universal truths—that the past is never past, life is for the living, and dating is really, really hard."--O, the Oprah Magazine
"[Hilma Wolitzer is an] American literary treasure…Wolitzer uses her gift for her chosen medium, long-form fiction, to deliver a message far broader than this deceptively accessible novel first seems to address. An Available Man is not just a cautionary tale of geriatric loneliness and sex. It's a meditation - and then, a breathtaking roller-coaster ride, and then, a meditation again - on what we lose when we allow loss and longing to make us unavailable to ourselves."--Boston Globe
"[F]unny, wise and touching… Wolitzer writes so well and knows so much that her books combine absurdity with poignancy in a deft and captivating way."—The Washington Post

"Impressively readable… Wolitzer is such a capable storyteller. …(S)ucceeds, precisely because the writer understands that it's not a childish insistence on finding everything delightful but the full complexity of experience that gives a romance, late-life or otherwise, its real beauty."—Philadelphia Enquirer
"Wolitzer is, by turns, funny, shocking, poignant and wise…"--Minneapolis Star-Tribune
"Heartbreaking, maddening, comical, and poignant…This sweet story of a man's diving back into the dating pool at an older age will especially appeal to readers in that demographic.  "--Library Journal
"I absolutely loved An Available Man (and not, I swear, because I'm partial to widowers). For a start, Edward Schuyler is someone I desperately wish I could invite to my next dinner party (and not, I swear, because there are half a dozen women I'd like him to meet). This is a book to savor page by page, filled with astute detail, both comic and mournful, about what it's like to be middle-aged and lonely yet not give up on the search for love."—Julia Glass, author of The Widower's Tale and the National Book Award-winning Three Junes

"Wolitzer [writes] of the pain of losing a partner and its aftermath . . . with remarkable insight, grace, and humor. A warm, keenly incisive view of life's vicissitudes by a writer too seldom heard from."—Booklist
"Comic, tender, and delicious, in An Available Man, the broken-hearted rise again to heal and find love anew. Hilma Wolitzer is a national treasure, and she's at her best here in the story of Edward Schuyler, a grieving widower who must put down his binoculars to see the world with new eyes. You will love it!"—Adriana Trigiani, bestselling author of Big Stone Gap and Very Valentine

"Wolitzer's rapturously charming look at love in late life plumbs the depths of grief and longing to reveal the heady shine of new possibilities. What can I say? With its cast of exuberantly alive characters and a wise and witty plot, this book is love at first sight."—Caroline Leavitt, New York Times bestselling author of Pictures of You

"Hilma Wolitzer is a master of the domestic world, and her writing is graceful, stylish, intelligent and so, so funny! This is a lovely novel, an elegant bouquet of family life, made up of tenderness and confusion, grief and solace, uncertainty and commitment, and the unexpectedness of love."—Roxana Robinson, author of Cost
 
"I'm completely in love with this particular available man, and with the words that brought him to life for me. This book is very dear to my heart. What a gratifying read: wit! poignancy! authenticity! I asked myself constantly, How does Hilma Wolitzer do it?"—Elinor Lipman, author of Then She Found Me
"Families are Wolitzer's turf, and she's an observant and often humorous chronicler of domesticity and the stuff that comes with it: illness, loss, boredom, crankiness, and, on good days, love."—Publishers Weekly
Ballantine Books, 9780345527547, 304pp.
Publication Date: January 24, 2012
About the Author
Hilma Wolitzer is the author of several novels, including" Summer Reading, The Doctor's Daughter, Hearts, Ending, " and "Tunnel of Love, "as well as a nonfiction book, "The Company of Writers." She is a recipient of Guggenheim and NEA fellowships, an Award in Literature from the American Academy of Arts and Letters, and the Barnes & Noble Writer for Writers Award. She has taught writing at the University of Iowa, New York University, and Columbia University.
or
Not Currently Available for Direct Purchase