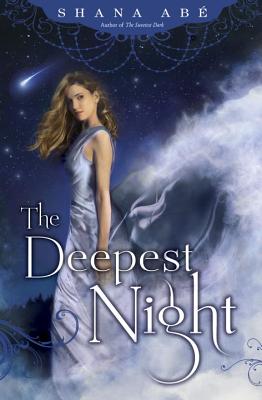 The Deepest Night (Hardcover)
Bantam, 9780345531735, 298pp.
Publication Date: August 13, 2013
Other Editions of This Title:
Digital Audiobook (9/26/2013)
* Individual store prices may vary.
Description
A rich portrait of post-Victorian England, "The Deepest Night "seamlessly blends thrilling romance with riveting history and adventure--perfect for fans of Libba Bray and Lauren Kate.
It's 1915, and sixteen-year-old Lora Jones is finishing up her first year as a charity student at Iverson, a prestigious, gothic boarding school on England's southern coast. While she's always felt different from everyone around her, now she finally knows why: She is a "drAkon, " a rare, enchanted being with astonishing magical abilities.
As war hits Britain's shores, and Lora reels from an unimaginable loss, she finds that her powers come with grave and dangerous responsibilities. At the request of Armand Louis, the darkly mysterious boy whose father owns Iverson, Lora will spend her summer at his lavish estate. To help the war effort--and to keep Lora near--Armand turns his home into a military hospital, where Lora will serve as a nurse. For Armand is inescapably drawn to her--bound to her by heart-deep secrets and a supernatural connection that runs thicker than blood.
Yet while Lora tries to sort out her own feelings toward Armand, fate offers an unexpected surprise. Lora discovers there is another "drAkon, " a prisoner of war being held in Germany. And that only she, with her newly honed Gifts, will be able to rescue him.
With Armand at her side, Lora will cross enemy lines on an incredible mission--one that could bond her to Armand forever, or irrevocably tear them apart.
Beautifully written, deeply romantic, and filled with daring adventure and magic, "The Deepest Night" is a mesmerizing novel of the enduring pull of destiny, and the eternal strength of love.
Praise for "The Deepest Night"
" "
"Fast, fun and full of surprises . . . a solid story with great writing and humor in unexpected places."--"RT Book Reviews"
" "
"Awe inspiring . . . The writing is beautiful, lyrical, evoking image and all the senses. . . . I highly recommend this series."--"Badass Book Reviews"
" "
"An exhilarating, heroic adventure . . . exceptionally romantic, entrancing, thrilling and vastly fast moving . . . "The Deepest Night" is like a fine wine. It is smoothly written, rich in taste and definitely needs to be savored Actually, I think I will read it again; it is so exceptionally written "--"Romance Junkies Review.
About the Author
Shana AbE is the author of "The Sweetest Dark, The Time Weaver, The Treasure Keeper, Queen of Dragons, The Dream Thief, "and "The Smoke Thief."
Praise For The Deepest Night…
"Fast, fun and full of surprises . . . a solid story with great writing and humor in unexpected places."—RT Book Reviews
 
"Awe inspiring . . . The writing is beautiful, lyrical, evoking image and all the senses. . . . I highly recommend this series."—Badass Book Reviews
 
"An exhilarating, heroic adventure . . . exceptionally romantic, entrancing, thrilling and vastly fast moving . . . The Deepest Night is like a fine wine. It is smoothly written, rich in taste and definitely needs to be savored! Actually, I think I will read it again; it is so exceptionally written!"—Romance Junkies Reviews
or
Not Currently Available for Direct Purchase