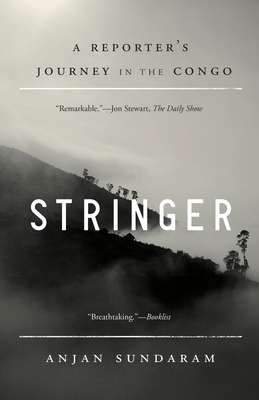 Stringer (Paperback)
A Reporter's Journey in the Congo
Anchor, 9780345806321, 288pp.
Publication Date: November 4, 2014
* Individual store prices may vary.
January 2014 Indie Next List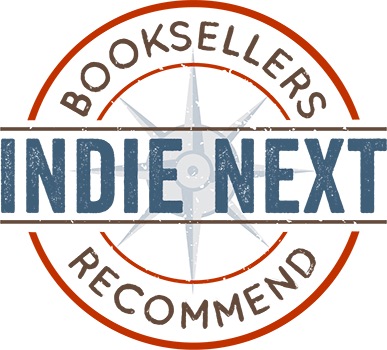 "The tumultuous history of the Congo is fraught with power at its most corrupt, capitalism in its greediest form, and human survival at its most desperate. Sundaram, who lives in Kigali, Rwanda, knew nothing of journalism or the Congo when he traveled there to write about the country and pursue a writing career. This debut is the result of an 18-month occupation during which Sundaram is robbed, contracts malaria, and sees firsthand the undignified crushing of the human soul. This is reportage in its most excellent form -- immediate, informative, and riveting."
— Sarah Bagby, Watermark Books, Wichita, KS
View the List
Description
Book of the Year, The Royal African Society (UK)

In the powerful travel-writing tradition of Ryszard Kapuœciñski and V.S. Naipaul, a haunting memoir of a dangerous and disorienting year of self-discovery in one of the world's unhappiest countries.

In August 2005, Anjan Sundaram abandoned his path to a Yale Ph.D. in mathematics to travel to the Democratic Republic of the Congo and refashion himself as a journalist. He found a country that was diseased, corrupt, and poised on the cusp of war. When Sundaram is engaged as a "stringer" for the Associated Press, he becomes a chronicler for a country he's just beginning to experience. Stringer is his searing portrait of life in this broken, lawless place, an account of the rocky education of a reporter. Sundaram describes the grueling reality of daily existence in the Congo, intimately outlining his own struggle to make sense of life in a world where cab rides can end at gunpoint and rebel generals are only a phone call away. As the city of Kinshasha descends into anarchy after a contested election, Sundaram takes shelter in a factory to file report after report even as other journalists flee. Oscillating between anger and loneliness and between melancholy and exhilaration, Stringer completely transports us not only to the Congo—but to the limits of sanity, reason, and experience.
About the Author
Anjan Sundaram is an award-winning journalist who has reported from Africa and the Middle East for The New York Times and the Associated Press. His writing has also appeared in Foreign Policy, Fortune, The Washington Post, the Los Angeles Times, the Chicago Tribune, The Telegraph, The Guardian, the International Herald Tribune, and the Huffington Post. He has been interviewed by the BBC World Service and Radio France Internationale for his analysis of the conflict in Congo. He received a Reuters journalism award in 2006 for his reporting on Pygmy tribes in Congo's rain forest. He currently lives in Kigali, Rwanda, with his wife.
Praise For Stringer: A Reporter's Journey in the Congo…
Praise for Stringer:

"[Sundaram] has made gold out of...embracing the vulnerability one feels as a story unfolds. He uses moments of his own confusion or ignorance to illuminate the people and places around him."
—Columbia Journalism Review   

"A remarkable book about the lives of people in Congo."
—Jon Stewart, The Daily Show

"This is a book about a young journalist's coming of age, and a wonderful book it is, too."
—Ted Koppel, NPR

 "A remarkable debut, an eye-opening account."
—The Daily Beast

"An excellent debut book of reportage on the Congo."
—Fareed Zakaria, CNN

"Original, startling, and compelling… remarkable… Sundaram excels at describing the moments of unfathomable tedium, petty crime, and long stretches of solitude. These moments, beautifully rendered, draw back the curtain on the making of foreign news… The scenes are vivid, the prose muscular. Sundaram paints vast emotional landscapes that he would never have been able to squeeze into a wire report… a testament to the importance of longform journalism, and books in general."
—The Revealer

"Perceptive…part travel memoir, part meditation on the unknown and ignored…the writer Sundaram most reminds me of is Teju Cole…meditative and closely observant…perceptive and intensely self-analytical…The stringer has earned his stripes."
—Magnus Taylor, African Arguments

"Books by journalists usually keep the focus outward, but Sundaram has more of a novelist's interior sensibility and a talent for describing anxiety and ennui. Readers may be tempted to compare him to Conrad and Naipaul, but he has a strong, unique style all his own."
—Kirkus Reviews

"Excerpts from his notebooks chronicle personal reflections as he struggles to learn how to report from an unruly land, harboring doubts and misgivings and a feverish desperation to make sense of one of the deadliest places in the world. [It's] a breathtaking look at a troubled nation exploited by greedy forces within and without."
—Booklist

"The author skillfully captures the smallest details of life in a destitute land, blending the sordid history of Congo with his battle to forge a career in a troubled and forsaken country."
—Publishers Weekly

"The authenticity is palpable."
—Library Journal

"Anjan Sundaram's prose is so luscious, whether he's writing about mathematics or colonial architecture or getting mugged, that the words come alive and practically dance on the page. Stringer, his first book, about a year-long journey to Congo; reading it made me feel like I'd follow him anywhere in the world."
—Barbara Demick, author of Nothing to Envy: Ordinary Lives in North Korea and Logavina Street: Life and Death in a Sarajevo Neighborhood

"What a debut! It's not often one reads a book of reportage from a difficult foreign country with such fever-dream immediacy, such tense intelligence, and such an artful gift for story-telling. Here is a commanding new writer who comes to us with the honesty, the intensity, and the discerning curiosity of the young Naipaul."
—Pico Iyer, author of The Lady and the Monk, The Global Soul, and The Man Within My Head 
 
"In lucid and searing prose, and with bracing self-awareness, Anjan Sundaram explores a country that has long been victimized by the ever-renewed greeds of the modern world. Stringer is one of those very rare books of journalism that transcend their genre—and destiny as ephemera—and become literature."
—Pankaj Mishra, author of From the Ruins of Empire and Temptations of the West
 
"With an incisive intellect and senses peeled raw, Sundaram takes us on a mesmerizing journey through the vibrant shambles of modern Congo. This is that rare work of reportage that achieves true literary greatness, and it can stand proudly next to V.S. Naipaul or Ryszard Kapuscinski."
—Richard Grant, author of God's Middle Finger 

"Stringer is an extraordinary work of reportage. Anjan Sundaram is the Indian successor to Kapuscinski."
—Basharat Peer, author of Curfewed Night

"A fascinating, breathtaking work of reporting and introspection from a writer whose next work will be eagerly awaited."
—Time Out Mumbai
or
Not Currently Available for Direct Purchase