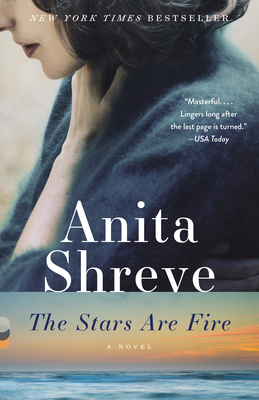 The Stars Are Fire
Paperback

* Individual store prices may vary.
Other Editions of This Title:
Digital Audiobook (4/17/2017)
Hardcover (4/18/2017)
Paperback, Large Print (4/18/2017)
CD-Audio (4/18/2017)
May 2017 Indie Next List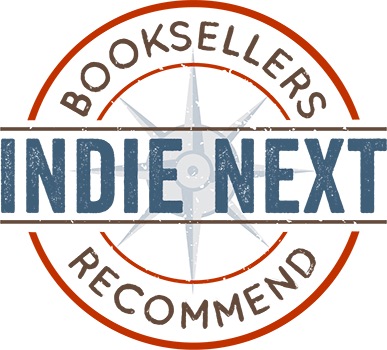 "WOW! I began this book and couldn't put it down until the last page. Shreve is a masterful storyteller who mesmerizes with her marvelous characters. Grace is a woman who is stronger than she knows and the adversity she faces proves that point. I loved her resilience and zest for life. The men in her life - Gene, her husband; Aiden, the pianist who loves her; and John, a doctor and friend - are beautifully developed and kept me engaged to the end. A terrific read. Loved it!"
— Stephanie Crowe, Page & Palette, Fairhope, AL
View the List
Description
NEW YORK TIMES BESTSELLER • From the acclaimed author of The Weight of Water and The Pilot's Wife: an exquisitely suspenseful novel about an extraordinary young woman tested by a catastrophic event—based on the true story of the largest fire in Maine's history.

"Long before Liane Moriarty was spinning her 'Big Little Lies,' Shreve was spicing up domestic doings in beachfront settings with terrible husbands and third-act twists. She still is, as effectively as ever."  —New York Times Book Review

In October 1947, Grace Holland is experiencing two simultaneous droughts. An unseasonably hot, dry summer has turned the state of Maine into a tinderbox, and Grace and her husband, Gene, have fallen out of love and barely speak. Five months pregnant and caring for two toddlers, Grace has resigned herself to a life of loneliness and domestic chores. One night she awakes to find that wildfires are racing down the coast, closer and closer to her house.  Forced to pull her children into the ocean to escape the flames, Grace watches helplessly as everything she knows burns to the ground.  By morning, her life is forever changed: she is homeless, penniless, awaiting news of her husband's fate, and left to face an uncertain future in a town that no longer exists. With courage and stoicism, Grace overcomes devastating loss and, through the smoke, is able to glimpse the opportunity to rewrite her own story.
Praise For The Stars Are Fire…
"Long before Liane Moriarty was spinning her 'Big Little Lies,' Shreve was spicing up domestic doings in beachfront settings with terrible husbands and third-act twists. She still is, as effectively as ever, this time with a narrative literally lit from within." 
—New York Times Book Review

"Like her sensational best-selling 1998 novel The Pilot's Wife, about a widow who discovers her pilot husband had a second family, The Stars Are Fire explores what happens in the secret spaces between married people…Masterful… lingers long after the last page is turned, like the smoke from a wildfire."
—USA Today

"Precise, evocative prose brings the story's vivid characters to life…original and gripping." 
—People

"Anita Shreve's books are reliably engrossing literary page-turners, never formulaic…Shreve consistently creates complex characters and plots, often drawn from the historical record or from obscure headlines…Then she tells their stories in unobtrusively elegant prose."
—The Washington Post

"This is a suspenseful and heartwarming story of not just overcoming but also growing in the face of great difficulty."
—Booklist 

"This is sure to be a best seller. Shreve's prose mirrors the action of the fire, with popping embers of action, licks of blazing rage, and the slow burn of lyrical character development. Absolutely stunning."
—Library Journal (starred review, Editors' Spring Picks)

"It is a book of small moments, a collection of seemingly simple themes that build to surprising and moving crescendoes. Shreve's spare, economic prose suits her character's practicality and initial hesitance to determine the course of her own life... Shreve's crisp writing becomes more expansive in the moments when her protagonist consciously stretches beyond the boundaries of her previously narrow life."
—BookPage

"I had the sense as I read Shreve's newest and 18th novel, The Stars Are Fire, that I was in the company of millions of phantom future readers who will adore this novel and devour it and recommend it to all their friends and book clubs…Shreve's storytelling choices feel organically wedded to her writing, a winning and essentially magical alchemy…It's all totally irresistible.  Along with storytelling mojo and stylistic verve, this novel has an excellent, suspenseful premise: Grace's life is upended and ultimately transformed by a real-life historical catastrophe, the wildfires that spread through coastal Maine in October of 1947, following months of severe drought….In fact, The Stars Are Fire is so virtuosic, so infallibly readable, it could very well sell more copies than all Shreve's others combined."
—Kate Christensen, Portland Press-Herald

"One of the pleasures of reading The Stars are Fire is Shreve's ability to impart an authentic feel of 1940s daily life... Shreve's writing is lovely."
—WBUR.com 'The ARTery'
Vintage, 9780345806369, 320pp.
Publication Date: March 27, 2018
About the Author
Anita Shreve was the New York Times best-selling author of seventeen novels that have been translated into thirty-six languages. She lived with her husband in New Hampshire.
1. The epigraph is a quote from Shakespeare's Hamlet:"Doubt thou the stars are fire; / Doubt thou the sun doth move; / Doubt truth to be a liar; / But never doubt I love." What does it mean? What does it have to do with the novel it introduces?
2. "Containerize, her own mother once told Grace, as if imparting the secret of sanity. Her mother meant children as well as dry goods." (pages 9–­10) In what ways does Grace follow this advice? When does she disregard it?
3. Grace intends to seduce Gene on page 15, but the results are degrading and painful. If the novel were set in the present, might this be considered marital rape? How are things different now from in the 1940s?
4. On page 22, Grace thinks, "It feels true that she might have wished her mother-­in-­law gone. Not dead, just gone. It feels true that she caused the hurtful night in bed, even though she sort of knows she didn't." Why does she blame herself for these things? When does she stop blaming herself?
5. Discuss Grace's relationship with Rosie. Why is this friendship so important to Grace? What function does Rosie serve in her life?
6. Before reading The Stars Are Fire, what did you know about the fires that tore through Maine in 1947?
7. Can you think of anything Grace could have done differently to prepare?
8. After the fire, after losing the baby, Grace believes Gene may have used the chaos as cover for him to leave the family. What makes her think this? Would she rather that he fled, or died fighting the fire?
9. Why do Matthew and Joan take in Grace and the children? How does their action help her to heal?
10. At various points in the novel, Grace either ignores or heeds her intuition—­for instance, when Claire has a fever, or when Grace lets Aidan stay in the house. How does she decide when to follow her gut, and when to disregard it? Does her faith in her intuition grow over the course of the novel?
11. What do you think would have happened to Grace and the children if Marjorie hadn't found them?
12. When does Grace begin to believe in her ability to survive and even thrive on her own? Is it purely a matter of necessity?
13. How does the notion of a "diaspora" figure into the story?
14. Which does more to pull Grace toward Aidan, their conversations or his music?
15. Why do you think Merle hid her jewelry where she did? What would have happened to Grace and the children if Grace hadn't found it?
16. What prompts Grace to lie to her mother about Dr. Lighthart and about the money?
17. When Gene reappears, Grace thinks, "She will live in this house with this injured man on the couch until one of them dies. She will never again go to a job. She will never make love again. She will not have friends." (page 175) What prompts her to find a way to escape this fate?
18. Are there any ways in which Gene's rage about his situation is justified?
19. On page 195, Gene says, " 'Goddamnit, Grace. What's got into you?' " She replies, " 'What's gone out of me is a better question." What does she mean?
20. In her goodbye letter to Gene, Grace writes, "I think that if the fire hadn't happened, we'd have continued as the little family that we were. In time, I believe, we would have come to care about each other in a way that was companionable." (page 221) Without the upheaval of the fire, do you think Grace would have stayed in her marriage?
21. When Grace decided to drive north, where did you think she was going? Did the epilogue surprise you?
22. The novel ends on a serendipitous note. Did you find it satisfying?