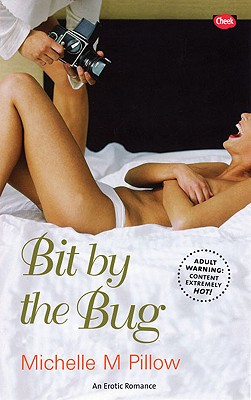 Bit by the Bug (Matthews Sisters) (Paperback)
Virgin Cheek, 9780352340849, 256pp.
Publication Date: February 1, 2007
* Individual store prices may vary.
Description
Photographer Kat Matthews believes life is an adventure, to be taken at leisure. When vacationing with her mother in Vale, Colorado, she meets an eccentric, rich couple who have a bizarre proposition. They want to hire her to date their son. But not just date him—they want her to train him in how to date, so he'll continue doing so afterward. As payment, they dangle a once in a lifetime opportunity in front of Kat—the chance to have her photographs seen by the owner of the most prestigious art gallery in New York.
About the Author
Michelle M. Pillow is an award-winning author of romance and erotica. Her other books include Along for the Ride, The Barbarian Prince, The Dark Prince, The Perfect Prince, The Savage King, and The Warrior Prince. She was the winner of the 2006 Romance Times Reviewers' Choice Award and a nominee for the 2007 Romance Times Award.
or
Not Currently Available for Direct Purchase