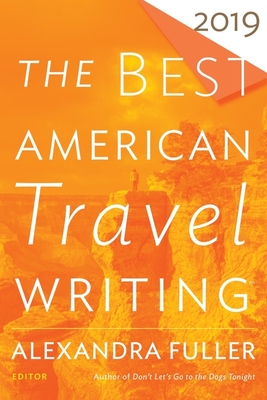 The Best American Travel Writing 2019 (The Best American Series ®) (Paperback)
Mariner Books, 9780358094234, 400pp.
Publication Date: October 1, 2019
Other Editions of This Title:
Paperback (11/3/2020)
Paperback (10/5/2010)
Paperback (10/8/2008)
Paperback (10/26/2000)
Paperback (10/10/2001)
Paperback (10/11/2006)
Paperback (10/5/2005)
Paperback (10/2/2012)
Paperback (10/14/2004)
Paperback (10/10/2007)
Paperback (10/3/2017)
Paperback (10/8/2009)
Paperback (10/8/2013)
* Individual store prices may vary.
Description
An eclectic compendium of the best travel writing essays published in 2018, collected by Alexandra Fuller. BEST AMERICAN TRAVEL WRITING gathers together a satisfyingly varied medley of perspectives, all exploring what it means to travel somewhere new. For the past two decades, readers have come to recognize this annual volume as the gold standard for excellence in travel writing.
About the Author
JASON WILSON is the author of Godforsaken Grapes: A Slightly Tipsy Journey through the World of Strange, Obscure, and Underappreciated Wine and Boozehound: On the Trail of the Rare, the Obscure, and the Overrated in Spirits. He writes regularly for the Washington Post and the New York Times. Wilson has been the series editor of The Best American Travel Writing since its inception in 2000. His work can be found at jasonwilson.com.
 
ALEXANDRA FULLER is the author of Don't Let's Go to the Dogs Tonight and Scribbling the Cat. She was born in England and grew up in Rhodesia/Zimbabwe, Malawi, and Zambia.
Praise For The Best American Travel Writing 2019 (The Best American Series ®)…
"One satisfying read after another. Whether consumed cover to cover or savored piece by piece, this newest collection is a worthy addition to travel literature."—Booklist